Amazon Marketing Services – Ideas to Improve Campaign Manager
Let's face it, the

Amazon Marketing Services (AMS)

Campaign Manager is as bad as Donald Trump's wig; it's barely holding together. Improvements have been made in recent months, but what more can be done to the interface to help advertisers manage their campaigns more effectively?
Amazon's advertising solutions have the potential to really disrupt Google this year, but in order to do this they really need to start investing a lot more into their Campaign Manager. By investing more in the interface it benefits everyone; customers, advertisers and Amazon.
We'll explore the Amazon Marketing Services and look to share some of our ideas to make the user interface a much better experience for advertisers.
---
Overview of Amazon Marketing Services
Amazon offers advertisers the opportunity to promote their products on Amazon. You have ad formats such as Sponsored Products, Headline Search Ads and Product Display Ads. Sponsored Products & Headline Search Ads work on a cost-per-click, auction-based pricing model. You bid the maximum amount that you are willing to pay and according to Amazon, the more competitive your bid is the higher the chances that your ad will be displayed when it matches a search.
Within these ad formats you can target keywords and specific products. Here's a great getting started guide for you to get setup.
For those of us familiar with Amazon's Advertising Platform, we'll all have shared the same frustrations with the Campaign Manager. It's slow, difficult to use, and still in it's infancy.
Amazon have made some improvements in recent months, from giving us the option for Bulk Operations and starting to open up the API to allow us to make optimisation and reporting much easier. But there is still a long way to go before making the Campaign Manager user friendly.
---
What small changes can Amazon make to the Campaign Manager today to make a big difference for advertisers tomorrow?
Ultimately the much needed changes revolve around 3 areas; Activation, Optimisation, Reporting.
By giving advertisers the tools to make large scale activation tasks easier and to understand the data & performance, this would mean that they could make smarter decisions about their campaigns. This benefits advertisers, businesses and Amazon itself as we would invest more in it's advertising solutions.
So if you're listening Amazon, here's some small changes that could have a big impact.
Add visuals to the AMS Dashboard
Currently there are no visuals in the AMS Campaign Manager interface. It's a simple add on that gives advertisers valuable trend information for metrics such as clicks, impressions, cost etc. Having more data enables advertisers to make smarter decisions.
Customised Columns
Wouldn't it be great if we could create custom metrics in the AMS dashboard? This option would allow us to create metrics based on existing metrics in Campaign Manager. Having customisable features would allow advertisers to make the most of the metrics directly in the interface instead of having to download various reports and do this in Excel or via an API.
Advanced Filtering
We have extremely limited filtering abilities in the interface itself. One search bar. Great.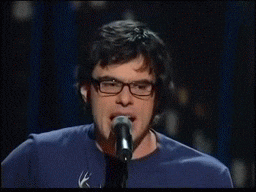 Having multiple filter options would allow advertisers to do so much more with their campaign setups, particularly if you have a large number of campaigns to manage for multiple clients.
Bulk Edit & Create Options
In 2017 Amazon announced that we would be able to make bulk edits via Bulk Operations. Finally! This includes creating and editing campaigns.
But this still requires advertisers to create a spreadsheet to download and work offline. Wouldn't it be great if we have bulk edit and create options directly in the interface too?
Segments
Having a deeper understanding of performance through the use of segments would be a dream. There's no way at the moment to understand device performance of your campaigns, or even hour of day.
Ad Scheduling
If we had a better understanding of such data, we could schedule campaign spend more strategically throughout the day or even by device dependent on where the best performance was.
Labels & Dimensions
There's a real issue with being able to give campaigns within campaign manage dimensions. This would help with filtering, reporting and optimisations directly in the interface. If we could better group campaigns together in the interface, we could make changes much quicker by campaign group alongside bulk edits.
---
What aspects of the Amazon Marketing Services Campaign Manager would you change?
Latest posts by Dan Roberts
(see all)
---