Apple Search Ads Launched In The UK, Australia and New Zealand
That's right, Apple Search Ads have launched in the United Kingdom. Apple will also be expanding this into 2 other English speaking markets; Australia and New Zealand.
What are Apple Search Ads? How do they perform? What does this mean? Their fairly new, so we aim to give you all of the information you need to know to get up to speed with the product. As always, we explore all of the hubbub and give you actionable insight.
Credit: Search Ads – Apple
---
What are Apple Search Ads?
According to Apple…
Search Ads is an efficient and easy way to help people discover your app on the App store (Apple Search Ads, 2017).
Apple Search Ads are a way for you to "break through and get noticed" through the noise of the App Store.
The idea of this product is for advertisers to promote their App at the top of the App Store, at the very moment that a user is searching for an App like yours. According to Apple, 65% of App downloads are found using this Search function.
---
How do you set up Apple Search Ads?
Easy setup using App Meta Data
It looks very easy to set up, with most of the information for your campaign automatically populated through the Meta Data in your Applications App Store listing.
Campaign structure & targeting is familiar
You create Campaign/Ad Groups, Negative Keywords, Device Targeting, Ad Scheduling, and CPA Goal. You have an option to 'Automatically match my ad to relevant searches, and you can apply some Recommended Keywords. In this section, you can also ask Apple to find related keywords and give it Search Popularity.
Audience Targeting
You also have options for Audience layering by targeting Customer Types, Demographics, and Locations.
Uses the Meta Data to help with relevancy
Apple uses something called 'Search Match' to use the meta data in your App along with it's genre to automatically match your ads to relevant searches in the App store. This is why Apple stress the importance of the quality of your Meta data in your App.
With Search Ads, relevance takes priority over bidding. If your ad is not relevant to the user search query, bids won't matter and your ads won't appear in the Ad spot. According to Apple, this help keep a level playing field for all developers.
So far it sounds familiar to those of us who work in Paid Search eh?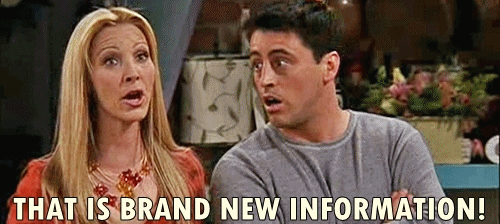 ---
How do you pay for Apple Search Ads?
You only pay when a user engages/taps your ad
Instead of a Cost Per Click (CPC), Apple are calling it a Cost Per Tap (CPT). You set a Daily Budget, Daily Cap and a Max Cost Per Tap Bid (called a Default Max CPT Bid).
Apple Search Ads use a 'second price auction'
Where the party with the combination of highest bid and relevance wins the auction, but only pays the amount of the second highest bid. There is no minimum spend required.
More money for Apple?
Apple usually take a 30% cut of the purchase price of an App, but Apple has said that it would reduce this share after customers have kept their subscription for a year meaning that developers amount will grown from 70% to 85% of the subscription fee.
---
How do you measure performance?
Apple Search Ads has it's own interface which looks like the below.
Here you can get most of the insight you need in terms of Download Conversion Rates, Impressions, Location Reports…the usual.
---
What do Apple Search Ads look like?
In the results page, the ads usually look like the above. They are marked out with a blue boxed background, and for now only one ad will show per search.
There are multiple different Ad Formats which will differ by device (iPhone and iPad) and search query. This is something that Apple are still playing with and will no doubt continue to do so as they start rolling this product out across more countries.
---
Why are Apple Search Ads expanding?
Tests in the US have been successful
They have proved to be really successful in the US where they have been running since October 2016. According to Apple, they drive conversion rates of over 50% with an average cost per acquisition of 78p.
Their advertising product is competitive
So far, indicators show that the advertising product is working really well against key competitors. Business Insider report that Facebook's average cost per install is higher at $3.40.
Huge potential in the App Advertising market
Yes, there is a general slowdown in the smartphone market at the moment and there is an argument held by many that people simply "have all of the apps that they need". Nevertheless, the numbers show that it's still a huge market for Apps.
According to Flurry 90% of time spend on Mobile is via Apps, with only 10% spent via a Browser. That's a lot of time spent in Apps!
Apple recently posted it's most successful day on Jan 1 2017 with customers spending $240 million on that day alone. Overall for 2016 Consumers spent more than $20 billion in the App Store (+40% jump YoY), so there is clearly demand for advertisers to ensure that their App is front of mind for search queries.
Looking at forecasts, they show that App-Install Advertising Revenue is set to continue rising over the next 3 years.
It's hard for developers to compete for attention
There are currently over 2.2 million Apps available in the Apple App Store with 2016 seeing a +22% increase in the number of Apps in it's catalogue. As a result, it is now getting harder for developers to get their voices heard amongst the crowded space. Apple Search Ads now give developers and advertisers the chance to promote their apps.
It's an extra revenue stream for Apple
This isn't currently a major revenue stream for Apple. Numbers suggest that last year Apple made around $8 billion last year from the App Store (CNBC 2017). I'm pretty sure that anything on top of this through Apple Search Ads is just gravy. They can afford to prioritise relevance over the highest bid from the wealthiest advertiser.
---
What does this mean for you?
Are you an advertiser or a developer? Start testing!
You can find out more around the specifics of setup for Apple Search Ads here. 
Tips and Tricks from the US
Lukas from Glimsoft has given you some great tips on how to experiment with Apple Search Ads which you can find here.
PPC Hero have also given you some optimisation tips which you can find via their blog here.
Doesn't seem to be a Quality or Relevance Score
This could prove tricky when it comes to optimising your campaigns. I think because it's still a product in it's early stages and the key thing is to start off a small test and learn as you go along.
Feel free to post your thoughts and views in the comments below!
Latest posts by Dan Roberts
(see all)
---