Bing Ads Maximise Clicks Bid Strategy
Bing Ads has had 'Enhanced CPCs' since around August 2016, but has now added the 'Maximise Clicks Bid Strategy' to it's automated bid strategy arsenal to give you more firepower to maximise your return on investment.
Automated Bid Strategies have been a big focus for Google and Bing over the past few years and this has accelerated this year in particular. Machine Learning will become even more prevalent over 2018 across all new product releases so you need to ensure you keep on top of all of the latest developments, otherwise you risk being left behind and crushed by the rise of the machines.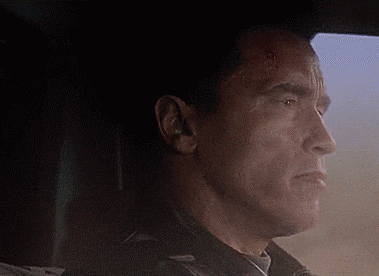 Relax! We'll give you the information you need to keep on top of Bing's latest developments. We'll also give you some actionable insight to apply to your own campaigns.
---
What does the 'Maximise Clicks Bid Strategy' do?
The Maximise Clicks Bid Strategy is designed to help you maximise your click volumes within your current budget. Simple!
How does it work?
Bing Ads will take your campaign budget that you set and will aim to drive as much traffic as possible for that budget using Machine Learning and Automation. All you need to do is set your budget, and Bing Ads will then automatically set your bids to maximise the clicks you are receiving.
This means that you no longer need to set your bids for individual keywords on a regular basis, instead Bing will work out the optimal level in every auction for you.
How do I get started?
You can find an in-depth guide to setup here.
---
How should you use the Maximise Clicks Bid Strategy?
Understand your objective
Really you should only be using this if your main objective and KPI for your Paid Search spend is to drive as many clicks as possible for your budget. The bid strategy will work to drive up your CTR for the budget and you may also see improvements in your Avg CPC. But if your objective is to maximise sales, then this may not be the strategy for you as you could find that you are in fact wasting your spend.
Understand the difference when compared to other bid strategies
Once you understand your objective, you can look to compare the different bid strategies currently available within Bing Ads. As well as this you can then work out if it would be appropriate to use another automated bid strategy, or if any at all. Luckily, Bing Ads has provided a handy table to help answer this:
This isn't available for Bing Shopping Campaigns yet.
Bummer. But i'm sure it will be available in the near future.
Like the Adwords Automated Bid Strategies, it doesn't work with Third Party tools such as DoubleClick for Search or Marin etc.
Really, if you are using a third party tool you should be utilising it's technology instead. After all, there is a reason why you are using this as opposed to just using the Engine's themselves. This is particularly important if you are using other Bid Strategies which are focused on your conversions or other business data you may be plugging into your bid strategies.
Before you see any real results, Bing Ads recommends that you leave it for at least 30 days in order to give the algorithms time to learn. Try not to make any changes.
Unfortunately as with any automated bid strategy the algorithms need time. I say unfortunately because you don't always have this time. Ideally you need to have 30 days for it to effectively work and during this time you need to make little to no changes.
Realistically, you should start your test small before you look to roll this out onto some of your key high volume keywords. For most accounts, you can't afford to leave a lot of the keywords that matter most to your client or business for longer than a day or two without having to make changes – particularly within certain verticals where you need to be making changes daily and even hourly.
---
What's in it for Bing Ads?
Bing Ads is well aware that advertisers tend to prioritise their Google Adwords accounts over it. Why? Because there is more volume to go after in Google. This means that at times, Bing will be losing out due to advertisers seemingly neglecting their Bing campaigns.
What this bid strategy allows Bing to do is to drive more clicks for advertiser's campaign budgets. This can therefore mean a few things for Bing:
More Clicks at a cheaper Cost means that Bing performance improves.

Advertisers then make take even more notice of the potential available on Bing – investing more into it. Winner for Bing and it's advertisers.

Keyword bids at the moment may be too low to hit the campaign budget.

Bing may raise the Max CPC of a keyword to drive more clicks from it. This could increase costs which means more money for Bing.

Makes Bing Ads campaigns easier to manage which reduces the workload for advertisers.

This could make it even more desirable to advertisers.
Latest posts by Dan Roberts
(see all)
---