Bing Launches New Intelligent Search Features, powered by AI
Bing have recently launched

new intelligent search features

that are powered by artificial intelligence. The aim is to give you the answers you need faster and to give you more comprehensive and complete information.
Bing is preparing for the future of search, allowing you to interact more naturally with your search engine. What does this mean for Paid Search? We'll explore all of the new announcements and we'll leave you with some actionable insight for your own campaigns.
---
What new intelligent search features have Bing launched?
The new announcements can be broken down into the 3 following areas;
---
Intelligent Answers
Bing says that it now uses deep neural networks (backed by Project Brainwave) to help it validate answers by aggregating answers from multiple different reputable sources, rather than just one. The theory is that you can then feel more comfortable about the answers your are getting back after you search.
Again, Bing's announcement for giving us more intelligent answers can be broken down in the 3 following areas;
Multi-Source

Not every question has just one answer. If there are different authoritative perspectives on a topic, Bing will aggregate the two viewpoints from reputable sources.
Multi-Perspective

If there are multiple ways to answer a question, you'll get a carousel of intelligent answers, saving you time.
Multi-Answer

Comparison answers will be expanding beyond just products, so you can get a snapshot of the key differences between two items or topics in an easy-to-read table, so you don't have to comb through numerous dense documents to find what you are looking for.
---
Conversational Search
If you need help working out the right question to ask, Bing can now help you out by helping you to refine your search and find the answer you need quicker.
Bing say that they will be adding more topics over time to the above experience and because the feature is powered by machine learning, it will only get better with time.
---
Image Search
Bing is now leveraging multiple technologies to give you more ways to find what you are looking for. You can now use images to search for other images similar to this one, or even search within an image. This is particularly useful for when you are shopping for anything from fashion to home furniture.
---
What does this mean for you?
These changes mostly affect SEO, but will no doubt have a benefit for Paid Search
Most of the updates above will help with your SEO efforts as opposed to directly impacting your Paid Search. However, there's no doubt that this will see some in-direct benefits. Bing doesn't rely so heavily on ad revenue to keep it going, so it's in a strong position to be even bolder with it's product choices in the future compared to Google.
If the search experience on Bing becomes more useful and relevant to the user, more users will turn to Bing to search
If more users turn to Bing to find their answers then it becomes a real opportunity for search marketers to target potential customers with more relevant results. In theory, this would see better results.
The advancements for Image Search could have a positive impact on Bing Shopping Ads
As search evolves beyond simple search queries and keyword targeting, Image Search will play a bigger part in being able to find the products (or similar products) that you are looking for. Bing Shopping ties in perfectly with the advancements made here, especially when your product is matched against the search results for the image search.
It's not going to shake things up just yet. But it reaffirms the fact that AI powered search is going to continue to be the biggest focus for search engines in 2018
Google have focused their products this year on machine learning, to their success. But there's a few aspects of Bing's latest releases that they are certainly going to have to find an answer for.
---
What do you need to do?
Audit your Bing accounts. Make sure they are up to scratch
Look, there's no shying away from the fact that your Bing campaigns won't be as loved as your Google activity. To ensure it's working to the best of it's ability, make sure you have set up Automated Imports so that all of your campaigns are on par across both search platforms.
Prepare for more Artificial Intelligence
AI and Machine Learning can sometimes be scare people into thinking that they are going to lose control over their marketing activity. I actually see this as the opposite. We have more signals and data sets than ever available to us, and what this helps us to do is to focus our marketing spend in the right areas. It's a much needed additional layer onto what you are already bringing to your marketing campaigns.
Embrace it, and be better marketers.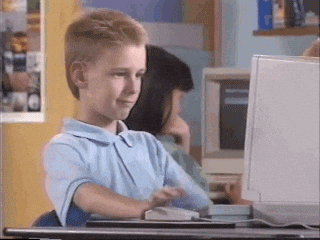 Latest posts by Dan Roberts
(see all)
---