Bing starts to remove right hand side text ads from desktop
Bing has followed Google to remove text ads on desktop from the right hand side. This means that text ads will only show in the main body of the page at the top and bottom. The changes will start from today (26th March) in the US, and Bing are set to test the changes in international markets at a later date.
---
What's changing to Bing desktop search results?
Removing right hand side text ads in the sidebar
Bing will add an extra text ad spot at the bottom of the search results (means there could be as many as 4 spots)
Shopping will continue to be displayed at the right hand side for some queries
Changes will not be actioned on syndicates such as AOL and Yahoo
---
Why have Bing followed in Google's footsteps?
Why not? It's the usual story. Google goes first, Bing follows
It's taken around 2 years, but Bing have finally followed Google here to also remove the right hand side ads from their Desktop search results. It was always going to happen. Don't act like you're surprised.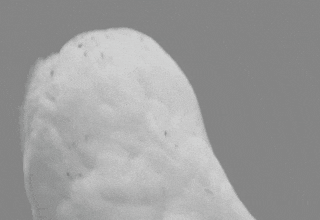 Google saw the benefits; for advertisers and for themselves
Advertisers were in uproar when this happened in 2016 on Google. The view was that all this would do is increase the aggression for the Top 4 ad slots and therefore increase advertiser CPCs. The only one that would benefit was Google. Actually, this didn't appear to be the case.
What happened wasn't that special. Google Shopping continued to be pretty good at delivering the goods, Desktop CPCs remained pretty stable and SEO didn't as much of a detrimental impact as most predicted. Overall, it demonstrated that the right hand side ads weren't all they were cracked up to be and the panic wasn't needed.
This could be different on Bing though where there is more competitors in auctions and lazy advertising practices
Bing is often (and wrongly) neglected by advertisers, which means that it doesn't get as much attention as Google. Because of this, you often see lazy advertising practices which can cause headaches for those of us really trying hard to drive the best performance from Bing. Could this mean that we may see increased CPCs and competition in these top ad spots? Time will tell.
The desktop search results are getting crowded
There's not much room left for all of the cool search innovations and AI that Bing are looking to bring to their platform. I must admit, I hated the idea of removing the right hand side ads at first. But when I compare Bing's desktop results with Google's, it makes for a much better user experience.
Not only does it look cleaner, but it helps focus your attention to the places that matter. This benefits both Google and advertisers.
Makes it more in line with Mobile
Of course, the biggest difference is that it helps to make the experience cross-device much smoother. In a world where we are mobile first, having a different experience across devices can be quite frustrating for users.
---
What does this mean for you?
Review your Bing Ads campaigns and use Automated Imports
Bing shouldn't be neglected, and with the Automated Imports tool Bing Ads introduced in 2017 there really shouldn't be any excuses for not having parity with your Google account setup.
Top Tip
Schedule your imports from Google Adwords. Bing Ads allows you to regularly import changes from your Adwords accounts into Bing to ensure you are maximising all opportunities across both Engine's. No more having to manually duplicate the changes you have made in Adwords!
Ensuring you have parity will also help to ensure that you are fully utilising the latest supported ad formats and ad extensions. This will help to maximise your ad in the search engine results page and really take advantage of the change.
Monitor your campaign performance carefully if you are in an affected market
There's more competition and lazy advertising on Bing which could hinder performance. As mentioned, Bing is often neglected by advertisers; we believe wrongly.
Keep an eye on your CPCs and optimise your activity regularly. This will help you stay on top of your game and gain a competitive advantage over those advertisers too lazy to look at their Bing campaigns. In addition to the scheduled imports from Google Adwords, you'll be fine.
Remember, it's a gradual rollout
You've got time to prepare your accounts. Start working on this today!
Latest posts by Dan Roberts
(see all)
---