In-Market Audiences For Google Search Campaigns
As we heard at the Google Marketing Next 2017, Google are looking to

expand their In-Market Audiences

to Search campaigns. Google In-Market Audiences enables advertisers to target users based on purchase intent signals for Search campaigns for certain categories.
What are In-Market Audiences? What does this mean for you? How can you use them? As always, we'll explore the hubbub and give you actionable takeaway insight.
---
What are In-Market Audiences for Search?
In-Market Audiences are designed for advertisers who are focused on getting conversions from consumers most likely to make a purchase.
"These audiences are designed for advertisers focused on getting conversions from likely buyers. In-market audiences can help to drive remarketing performance and reach consumers close to completing a purchase" (Adwords Help, 2017).
You can use In-Market Audiences to find potential customers who are in-market; this means that they are actively considering buying a service or product like those that you offer.
It's a product that's been around since 2013 for the Google Display Network and they are available for YouTube TrueView campaigns, but it's only just been announced for Search campaigns at Google Marketing Next 2017.
---
How does it work?
Google uses the example of a car dealership to demonstrate how In-Market Audiences for Search can work…
"For example, if you're a car dealership, you can increase your reach among users who have already searched for "SUVs with best gas mileage" and "spacious SUVs". In-market audiences uses the power of machine learning to better understand purchase intent. It analyzes trillions of search queries and activity across millions of websites to help figure out when people are close to buying and surface ads that will be more relevant and interesting to them." (Inside Adwords, 2017)
Currently, there are more than a dozen categories to choose from in Adwords to help you target the user that matter most to you. This includes everything from Apparel, Education, Financial Services and more.
---
Why have Google introduced In-Market Audiences for Search?
Opportunity for incremental conversions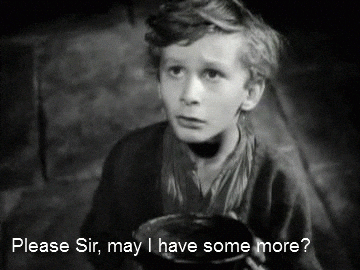 In-Market Audiences can help to drive remarketing performance and reach consumers who are close to completing a purchase. In-Market Audiences for Search can help you target users more effectively whilst they are at the last step of their purchase journey. By using them on your generic keywords, it will help make them more efficient from a last click perspective.
Moving closer to the end of a granular keyword structure to a Broader, Audience, Machine Learning way of working
When Google expanded the close variant matching of the Exact Match (or should we say "Exact" match), we argued that this was the start of the death of the keyword as we know it. A world is coming where we we no longer need granular keyword structures for Paid Search accounts and we move to a Programmatic way of buying Search Ads via Audiences.
There's a great blog that you can read here which helps to demonstrate what Programmatic Search could be like.
Essentially, it's clear that Google are moving Paid Search advertising more towards using their Machine Learning to make the decisions for advertisers.
Google are forcing us to work with broader keyword types, and then overlaying this with Audiences. We are then using Smart Bidding and IF Audiences to target the right people with the right message. This places less focus on the keyword match type and more focus on using data, technology and machine learning to understand the context to which users are in – and serve them with the message they need.
Power shift from Marketers to Google
This move to a broader keyword structure which is layered with Audiences and Machine Learning gives the power back to Google.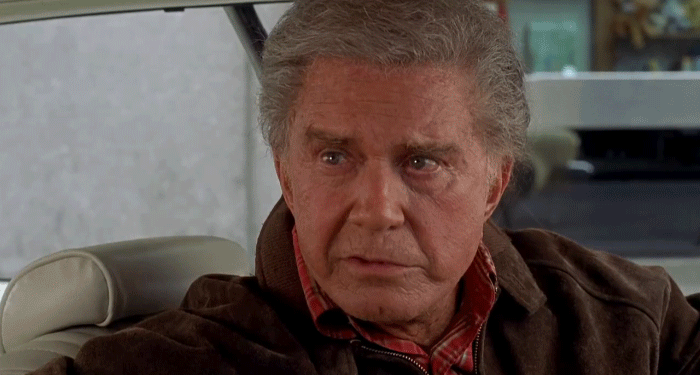 From Google's point of view, it's a fine balance with how much control they give advertisers. Yes Google penalises advertisers for poor relevance by making them pay more through low quality scores; but ultimately users turn to Google more than ever to get the answers they need, in the moment they are in. If an advertiser can't give the user the answer, it's highly frustrating for the user and therefore Google.
Good marketing is about being able to target the right people, at the right time, in the right place, with the right message. Google obviously believes that it can do a better job at this by using it's technology to help power this.
Machine Learning was a key theme throughout this year's Google Marketing Next conference, and it's expected that we will be seeing more this year with how we can utilise Google's services to access insight, consumer intent and contextual data in real time.
---
What can you do?
Use it alongside your Similar Audiences (New) and Remarketing (Returning)
Now you have more options than ever to target the people that matter most for you and your goals. You can use Similar Audiences, In-Market Audiences and Remarketing Lists (via Adwords and Google Analytics) to target the right people with your investment.
To target new visitors, Similar and In-Market Audiences can be used to help focus your budget on new customer acquisition.
You can use Remarketing Lists to focus on your Returning Visitors and existing customer base through Customer Match.
Top Tip – Use IF Audiences to help focus your message
The messaging you use for each of these Audiences should be different. Use IF Audiences to give a your New and/or Returning audiences the message they need.
Be careful of increased aggression in your auctions
We now have another product to use to target more qualified audiences, most advertisers will be bidding more aggressively. This makes the auctions potentially more expensive in places as advertisers chase for the last click conversion. Remain vigilant!
Latest posts by Dan Roberts
(see all)
---