Your Paid Search Audience Strategy is broken. Here's how to fix it
Google & Microsoft have been investing heavily into new audience types for us to use in Paid Search. This year alone we have seen Google launch Detailed Demographics, Affinity, Seasonal Event and Custom Combination Audiences. This is all great, but it means nothing if you haven't got the right strategy in place.
Below we'll be covering some of the key mistakes that you are probably making with your Paid Search Audience Strategy, and we'll show you how to fix them by reframing your understanding. 
---
Why do you need a Paid Search Audience Strategy?
The advertisers that are delivering the best performance have a robust audience strategy in place to help target the right people, at the right time, with the right message. It's about understanding the context & intent of users to help predict how advertisers should be targeting them for relevance. One way to do this in paid search is through the use of audiences.
It's no secret that Google has been moving more towards a world where it wants to "help advertisers" get the most out of its products. Google continues to encourage advertisers to broaden our approaches to Search; whether that's in terms of Keyword Targeting, Campaign Setups or with new Ad Formats such as Discovery Ads. At the same time, advertisers are being asked to give Google more control over how it spends your budget through Smart Bidding, Smart campaigns & more. One way to take back control of this is through the right Audience strategy.
By using Audiences, advertisers can then better target users through bidding and messaging. It allows us to focus our budgets towards the people that matter most, and pull away from the people that aren't as important to achieve the objective.
Keywords are not central to Paid Search campaign success anymore, they are just signals of intent. Using Audiences can help you layer on better targeting to capitalise on delivering a more relevant experience of the user and therefore deliver a better performance.
---
What are the common mistakes in Paid Search Audience Strategies?
You are spending too much on people who aren't in an audience
The more you know about a user, the more tactical you can be in terms of Bidding, Messaging and keyword targeting. We call this 'Audience Depth'.
Audience depth is the percentage of spend that goes through an Audience list divided by the amount you've spent overall. For example, if $70 is spent on people in an Audience list and you've spent $100 overall, then this is a 70% Audience Depth. It means that you know something about 70% of the people that have visited your site.
The more you know about an audience, the more you can understand the user's propensity to purchase. Your aim should be to make sure that this Audience Depth continues to grow and is focused towards the right Audience Types for your objectives.
Your best performing audience is probably your biggest audience size. It shouldn't be
What happens in this scenario is that when you look at the performance of your audiences, and if you let automation tools take over to decide the bid adjustments, the biggest size audience tends to win. This is because there are too many people in this audience and to drive more efficient performance you need to segment out this audience until you find out more about who is converting to your objective in this audience.
For example, if you have applied and In-Market Audience for 'Clothing & Accessories' this is a very broad audience. If you have a keyword such as [buy blue jeans] and you have this In-Market Audience overlaid with a high bid adjustment, it's most likely that this In-Market Audience will be your best performing audience list. In this case, you need to make sure that you go further with the segments so that you can find more efficiencies through granularity. Within this 'Clothing & Accessories' segment, you can drill down to categories such as 'Clothing & Accessories > Women's Clothing' etc. to drive better performance.
You've applied all audiences at a 0% modifier and forgotten about it
Too often I've seen an 'Apply & Run' approach to Audiences. Most people would apply all of the different audiences available on a 0% bid modifier and then leave it. This is fine if you want to try and gather some data, but shouldn't be a long term approach.
A better way to do this is to focus on user experience and to tier your bid adjustments by understanding where which audience type the person sits in, and what bid adjustment you should be using accordingly. We'll explore this below. 
You're ignoring the individual user experience
Audiences should be used to funnel people properly through the journey to conversion. To do this effectively, you need to understand the user intent when they are in certain audience types, and then bid accordingly.
Above, we've shown how the Audience Types fit against the consumer journey from Awareness to Purchase/Loyalty and too often we have seen that the bid adjustments for certain audience types aren't where they should be.
Think about it, if you know how a person has interacted with your business then these should be your hottest leads. Whether it's a Remarketing List, a Customer Match List, or a Combination Audience, you can build a super targeted audience based on how a person has interacted with you before. These should be your highest priority lists.
Think of bid adjustments as telling Google which Audiences you want to prioritise. Technically, people could fall under multiple lists. The bid adjustment helps to tell Google which Audience is most important for your objectives. 
Technically people could fall under multiple audience lists. By tiering your bid adjustments in the below way, you can gather data properly without the audience lists cannibalising. This tiered approach pulls people out into the right audience type and eliminates the risk of any cannibalisation of people between audience types.
From there, you can then build up the bid adjustments; just remember to make sure that your highest propensity to purchase lists are taking the highest bid adjustments.
You're not using Customer Match to properly 
It's all about user experience with your Customer Match audiences. You've got the customer details, now it's about how best to manage their experience with your brand through tailored Copy and Landing Pages. Be relevant, and make sure that they remain your customer!
Bid aggressively on Generic keywords for this audience. You don't want your customer to lapse, and if you give them a good experience then there should be no reason as to why they would go elsewhere.
Your Audience duration isn't taking 'Days to Conversion' into account
You need to take your 'Days to Conversion' into account when understanding the length of your remarketing audiences. Too often I've seen the usual 30 day lists being applied. If it only takes most of your users to convert within 1 day of a click, you need to make sure that you have this audience built out too! Visited & Not Converted Audiences within 1 Day have been some of my most successful audiences in the past. Understand your user's path to conversion and build your durations around this.
You aren't using Similar Audiences of your best performing Remarketing Lists
You should be using look-a-like audiences for people that look similar to your Converters. This is because Similar Audiences are mutually exclusive to the people within your remarketing lists, and they show similar characteristics to the people in these lists. If you use Similar Audiences for people who have converted on your website, then you can find more of the right people you are looking to acquire.
---
Where do you go from here?
It's not too late to audit your audience strategy
It's coming up to a busy period of the year and there are going to be lots more people searching. Make sure that you make your budget work as hard as possible and ensure that you can cut through the competition to target the people that matter most.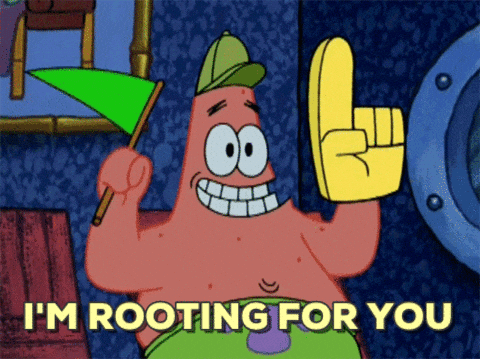 Latest posts by Dan Roberts
(see all)
---