Dynamic Search Ads can now be used across sensitive verticals
Did you know that Dynamic Search Ads can now be used across Sensitive Ad Categories? Yeah, it was a quiet update to the policies around January this year. This means that there will no longer be restrictions for use of Dynamic Search Ads (DSA) on previously restricted verticals.
In the past, certain verticals like Pharmaceuticals, Finance or even Gambling were unable to use Dynamic Search Ads due to policy limitations. These restrictions are no longer applicable (woop woop) and advertisers in these verticals can now begin automating more of their keyword targeting in Adwords.
---
Why have Google updated their Dynamic Search Ads policy?
Further push towards automation in Adwords
As we know, Machine Learning and AI has been a big push for Google in recent years in an effort to try and help marketers automate their advertising via Adwords. Google has developed this product into a pretty robust ad type so that more and more advertisers can utilize the power of it's services to deliver results. Initially, Google limited the verticals eligible to use Dynamic Search Ads because the headlines were dynamically generated. They therefore limited it's use on sensitive ad categories to avoid the violation of Ad policies and trademarks.
This means that they have tested this ad type enough now to ensure that it works correctly
I mean let's face it, they wouldn't want to put themselves under even more pressure about data & policy without being super confident of the capabilities of Dynamic Search Ads. Advertisers working in these once restricted verticals should feel a sense of trust from this.
Does this continue to push us towards a "keywordless" future?
Yeah definitely. I can see a future where there won't be an option for keyword targeting and all we are doing is creating campaigns, defining some boundaries, and we'll let Google do the rest.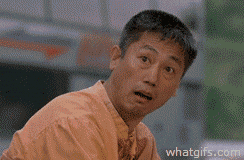 ---
What does this mean for you?
For now, don't panic about the future. If you're going to start using them, just make sure you have the steps below in mind.
Top Tip
If you are looking to set this live, it's worth starting this as a small test initially – particularly if you fit within a restricted vertical. You should then let the data tell you what to do.
Ensure you fully understand Dynamic Search Ads before you start testing
It's important to know what you are letting yourself in for. There are obviously risks involved with using Dynamic Search Ads, but if you set up your ad type properly and optimize effectively you should be fine.
You can find everything you need via Google Help with regards to finding out more, as well as how to best set them up in your campaigns.
Use it to mine your site for incremental traffic
If used correctly, it's a really great way to find new keywords that you don't already have in your account. It can also be used to target 'low search volume' keywords, I find that Dynamic Search Ads are great for picking up the really long-tail keywords that may otherwise have been deemed low search volume in either Exact or Broad Match keyword targeting.
Top Tip
Make sure that you have the correct negative keywords applied to the dynamic search ads ad group. Treat it the same as your Broad Match Modifier keywords.
Exclude pages on your site you don't want Google to look at
If you have a blog or user-generated content it might be worth excluding these are you could get some weird stuff populating in your Headlines. This will be an ongoing task, especially if you get new pages added to your website regularly.
Please don't turn it on and then leave it
You need to be optimizing the ad type effectively. Monitor the search terms coming through and adding/removing elements as needed.
Top Tip
If it starts to outperform your other activity, something is missing from your account
If your Dynamic Search Ad starts to perform better than your other keyword targeted activity, then it means that you have some big gaps in your Keyword strategy. Use the Search Query report to try and identify where these gaps are and then build them out accordingly. Dynamic Search Ads shouldn't perform better than your other campaigns if you have a strong foundation for your account.
Latest posts by Dan Roberts
(see all)
---