Dynamic Search Ads now an Ad Group Type, not Campaign Type
Dynamic Search Ads (DSA) gives advertisers an opportunity to find incremental traffic to their website. It's the easiest way to find customers searching on Google for precisely what you offer. Google have now announced the latest update to Dynamic Search Ads.
From around Q1 2018,

Dynamic Search Ads

will move from being a Campaign Type to an Ad Group Type within the new Adwords experience, with only Dynamic Creative and Dynamic Targets.
What does this mean for you? We'll explore everything you need to know and leave you with the actionable insight you need to prepare yourself for the change.
---
What's changing with Dynamic Search Ads?
In the new AdWords experience, there won't be a DSA campaign type.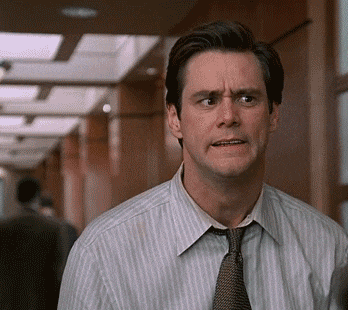 Instead, there is:
a Dynamic ad group type, with only dynamic creatives and dynamic targets
a Standard ad group type with text ads and keywords
---
Why is this happening?
Making it easier to adopt Dynamic Search Ads
Dynamic Search Ads have come a long way since their introduction and they are now available for all clients, across all verticals. Google have now given advertisers the option instead of having to separate their Dynamic Search Ad targeting into a separate campaign. This means that you can now set it up within your Search campaign to bring incremental query coverage to your current keyword targeting.
It means that Google can force users to push more money through DSA targets.
You can now include Dynamic Search Ads into your existing search campaigns & budget allocations.
Those that have used them before know that most of the time they work really well to find those long tail 1 impression 1 click search queries that would most likely go into 'low search volume' should you use Keyword targeting. Having this new setup within your keyword campaigns means that you are most likely going to put more of your budget into Dynamic Search Ads too.
Why? You set your budgets at Campaign level. Anything eligible within your campaign will then be free to spend your allocated budget.
By default, you are adopting more automation and machine learning; which is what Google wants you to do.
It makes Dynamic Search Ads more like another match type within your structure
This change allows you to have a mixed approach through Keywords and Dynamic Ad targeting. Google say that this approach is not necessary, but is recommended. Those that adopt the approach will benefit from this structure down the line than if it were in a separate campaign or account; is this a hint to more updates in 2018?

Perhaps this helps to make Dynamic Search Ads more accurate with their target additional related keywords
Google have said that those who adopt this new approach will see a benefit. Perhaps by having your Dynamic Targets within the same campaign as your Keyword targeting helps Google to ensure that the traffic delivered is truly incremental to this.
---
What do you need to do next?
No need to overhaul existing DSA and Search campaigns.

Google say that there is no need to do anything to your existing activity yet.
Watch your campaign settings

Make sure that your campaign settings 'Enable Dynamic Search Ads for this campaign' if you are wanting to have a DSA ad group mixed with your keywords in your campaigns.
Make sure that you understand how this new structure fits into your existing campaign strategy.

Yes this allows you to have a mixed keyword and Dynamic Search Ads approach, but Google say that this is not necessary.
You can continue to have a separate DSA campaign as before if you wish.
Haven't tried them yet? It's a good time to start adopting them. You can use

Campaign Drafts & Experiments

to understand their incrementally too.
You can only use Dynamic Search Ads to run Expanded DSA Text Ads.

Call Ads aren't available in your DSA Ad Group.
You can only do this in the new Adwords Interface.

This is another move to force advertisers off the old and into the new.
Top Tip
Revise your Bidding Strategies. Having Dynamic Search Ads in the same campaign as standard Search means that your bidding strategy must also apply to DSA.
If you are using third party bidding solutions (including DoubleClick etc), you may want to consider how your bidding structure works with DSA before making any structure changes.
Latest posts by Dan Roberts
(see all)
---