Google Ads Editor v1.1 brings new updates including Dark Mode
Today Google Ads announced that they have introduced a design and usability update for Google Ads Editor that should make it easier for advertisers to get the job done quickly. As well as this good news, Google Ads also have given us 5 new features along with a few updates and some depreciations too. 
---
What's new in Google Ads Editor v1.1?
A few months ago, Google Ads announced lots of new updates to Google Ads Editor to help significantly improve the design and usability of the product. Since then, they have been working on updating this based on our feedback and have today announced some of those updates that have been requested.
Dark Mode
You now have the option to switch the appearance of the user interface from the lighter colour palette that we are all used to, to a darker colour. This is designed for your visual comfort and can be activated at any time by clicking on the moon icon 
in the bottom right corner. If you want light mode, you can revert back to this using the sun icon
.
Checkboxes in accounts manager
There was a lot of frustration here in the previous Google Ads Editor, so Google made this change due to popular demand! Now we will be able to see checkboxes next to accounts so that it's more obvious that you can select and open multiple accounts.
Image Picker for your Display campaigns
Previously to this update, if you wanted to use the same image in multiple places you had to upload the image from your computer and repeat all of the steps. Boring! The new update will now allow you to browse your previously used images in addition to selecting images from your desktop.
Even better is that Google Ads Editor will also carry our the error checks and warnings in the thumbnail before you upload your images.
IP Exclusions
You can download, update, upload, add, delete, edit, copy, paste, export and import IP exclusions and addresses when you create a create a new campaign. In settings you can now exclude IP addresses from seeing your ads whereas previously in Google Ads Editor you couldn't update, add or copy IP exclusions.
Exact Search
This is now enabled by default so help with searching and filtering at campaign and ad group level. This search functionality helps you to find more specific search results within Google Ads Editor. For example, if you were looking for campaigns or ad groups like "dog accessories" and started to type in "dog acc" then you might have previously had results appearing for unrelated campaigns such as "dog bed" etc. Now you will get more relevant results such as "dog accessories for corgis" etc.
Other updates include:
You can now edit 'Include Display Network' in Shopping Campaigns.
Universal App campaigns are now 'App – Installs', Universal App Ads are now 'App Ads for Installs'. Later in the year we are expecting to see UACe support so we will then have 'App – Engagement' and 'App ads for engagement'.
A few areas have also been depreciated:
Destination URLs; You can no longer edit or create Destination URLs. Boo hoo!
Regular Dynamic Search Ads; these are different to expanded Dynamic Search Ads.
Responsive Ads; you can no longer create these.
'Collapsed Header' field has been removed.
Support has been removed for 'content/audience keywords'.
---
What does this mean for you?
As with some of the other updates that Google has been making in recent months, all of this is building upon the new Google Ads and Google Ads Editor interfaces to try and make their tools more useful for you. The aim is to try and keep advertisers in the UI itself rather than having to regularly download and upload into various sheets; which takes time and effort.
Who's excited for Dark Mode?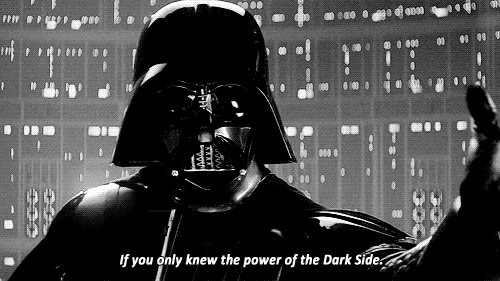 ---
Google Ads Editor FAQ
How do i install Google AdWords Editor?
If you search on Google 'download Google Ads Editor' you'll be able to find the download link here. Once you've done that, you'll then have to sign into your Google Ads account via Google Ads Editor and download your account so that you can work with it offline in Editor. Remember to 'Post' any changes that you make once you are happy with them!
Which is a benefit of using AdWords editor?
One of the main benefits of using Google Ads Editor is that you can make bulk changes to your campaigns offline before you post them live. This means that there is a safety net before you post your changes.
Latest posts by Dan Roberts
(see all)
---