Will Expanded Text Ads be sunset in Google Ads?
This is the question that the PPC community have been asking for a long time, but it's accelerated over the past few months. The latest experiment in Google Ads is the disappearance of the 'Text Ad' option for ad creation for many advertisers. This is replaced by the option for 'Responsive Search Ads'. Understandably this has raised alarm across much of the community. We've deliberately stayed quiet on this subject in recent weeks so that we could sit back and analyse the hubbub. Today, we'll tell you what we think is going to happen and what this means for you.
---
What's happened?
Over the past few months, the PPC community have shared screenshots which appears to show that the default 'Text Ad' option disappeared, instead replacing it with the option to add a 'Responsive Search Ad'.
When you click through to create a 'Responsive Search Ad', you do get the option to switch back to 'Text Ads'.
However when you attempt to 'Switch back to text ads', you are served a pop up asking if you are sure you want to do this alongside all of the perceived benefits of Responsive Search Ads.
Google appears to be giving advertisers some real FOMO (fear of missing out) here for those that are reliant on Text Ads!
---
Why is Google doing this?
Responsive Search Ads are better? Hmmm
Responsive Search Ads will rotate your ad assets to find the perfect combination to maximise performance. Expanded Text Ads on the other hand are static by default (there are technically ways to make them more responsive through the use of ad customisers or dynamic keyword insertion), which means that if your campaign structure isn't granular enough, you may be suffering from 'below average' quality scores and therefore a less relevant experience for the user. It's usually best practice to have at least 2-3 Text Ads and 1 Responsive Search Ad per ad group so you are always delivering the best user experience and advertiser performance.
In theory, Responsive Search Ads should make the user experience for users more relevant, improve performance for advertisers, improve ad revenues for Google. However, we do see mixed success rates for advertisers using Responsive Search Ads. It's fair to say that most of the industry (who typically hates change) would still favour Text Ads over the widespread use of Responsive Search Ads. There is a great article on Search Engine Land which breaks some of these views down.
Google is conditioning advertisers to make Responsive Search Ads the norm
This test demonstrates that Google Ads are looking to force the adoption of responsive search ads further. For new advertisers, they want it to become the norm. For experienced advertisers, they want to try and nudge us in the direction that gives Google more control over the serving of ads.
It's a continued trend over the past few years that we have seen Google focus on using its machine learning capabilities to help advertisers, whether that's in bidding or in ad serving. Surely it's inevitable that Responsive Search Ads will replace Text Ads at some point? The ad format gives Google more control over its destiny. In times of such market volatility like we have seen in 2020, giving Google more control over how your ads appear will not only help advertisers to be more agile, but it will also help Google by giving it more control over it's ad revenues through maximising click-throughs. If we aren't careful, are we giving Google permission to write their own cheques?
---
What does this mean?
Its a clear statement of intent by Google
It's a smart move. By removing the option for experienced advertisers to select Text Ads by default, Google is making it more difficult for us to create them. For new advertisers, they won't know any different. Eventually, Google is hoping that it sees an increased adoption of Responsive Search Ads. The aim would be to convince experienced advertisers that it will be easier & better for performance to just create Responsive Search Ads over Text Ads. At some point, it will become annoying to continually 'Switch back to text ads'.
Responsive Search Ads will probably replace Expanded Text Ads in 2021
We think this is certain to happen. This will change current best practices from 2-3 Text Ads and 1 Responsive Search Ad per ad group, to probably just 1 Responsive Search Ad in an ad group. You'll use the assets to rotate the copy and give Google more options to deliver a better experience for its users.
You'll still be able to pin elements for your Responsive Search Ads too so that you get the same effect as a static Text Ad. I can definitely see this being the default option; one text ad format that gives you the option to pin (if you work within a sensitive vertical, this is very important) and deliver a responsive ad if needed.
It is anyones guess when exactly this will happen. I don't anticipate it happening in 2020, but probably mid-2021. If I was a betting man, I'd say around July 2021.
There are a few things holding Google back from doing this sooner
Reporting is still pretty bad for asset management. Will this need to improve before it's scaled out?
One of the biggest frustrations for advertisers is the fact that the reporting interface for responsive search ad assets only shows you performance metrics for impressions in the 'Asset Details' view, alongside the Performance Indicator metrics to understand the strength of your ads. Yes they have introduced some cross-asset reporting functionalities, however this view hasn't fundamentally been updated since its launch. The lack of reporting for your best performing asset combinations means that advertisers don't have the same visibility to make more informed/controlled decisions as we do with Text Ads. Instead, you rely on Google to make the decisions for you.
We don't expect there to be any significant updates to its reporting of assets anytime soon. This could cause uproar across the industry if Responsive Search Ads are to become the default option. However this wouldn't be a surprising move from Google considering the new campaign types its introduced in recent years, in particular with regards to its 'Smart' campaign types where we have very little reporting & targeting options.
The dynamic options for Responsive Search Ads are still fairly limited
You still can't do everything with Responsive Search Ads when you compare this to Expanded Text Ads. Google did introduce some ad customiser functionalities such as Countdown Customisers and Location Insertions, but this is nowhere near enough as you can get in Text Ads currently. This needs to improve!
It only became available for all advertisers globally in early 2020
Google needs to give the industry some time to get used to the ad format. Some of the more experienced markets have had this available for years, but if it is to eventually remove Text Ads from immature markets too, then it's going to have to re-educate advertisers. This will take time, but Google will be looking to do this as soon as possible.
We'll probably see more 'pinning' of assets than ever if this was to become the default option. Trust needs to be gained. Has Google earned it?
If this was to become a default option for text ads, we'll probably see many advertisers pinning as many assets as possible to try and gain some control over the way that the ads are displayed on Google. This will be particularly true for sensitive verticals where it's more important to do so. This does defeat the point of Responsive Search Ads, but at least it simplifies the number of text ad types and gives advertisers the option to eventually look at unpinning assets as more trust is gained in Google's decisions.
---
What do you need to do?
Prepare for the inevitable
Here's some steps you can take to make sure you are prepared:
Newbie
If you haven't used Responsive Search Ads before, you really need to make sure that you start playing around with them. You are going to have to get used to uploading, reporting and changing assets when needed. Start off with some of your high volume campaigns so that you can get enough data (you need 5,000 impressions over 30 days at least) to get the most out of Responsive Search Ad reporting.
Infrequent User
If you have tested, or are using some, Responsive Search ads then you just need to make sure that you start to scale these out across more ad groups in your account. Remember, try to aim for at least 2-3 Text Ads and 1 Responsive Search Ad. This means that your ad groups will be future-proof for when Text Ads get sunset.
Legend
If you are an experienced user of Responsive Search Ads, keen calm and carry on.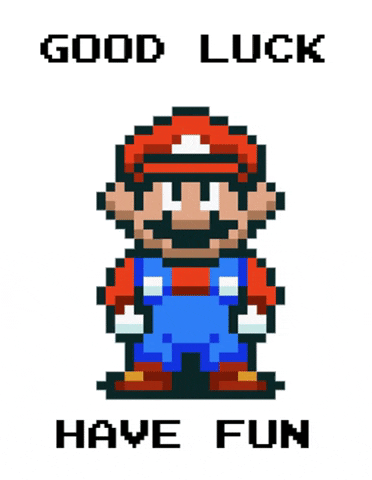 Latest posts by Dan Roberts
(see all)
---