Google Adwords Ad Suggestions | Taking control away from advertisers?
Starting from the 29th April 2018, you may start to see

Ad Suggestions

being surfaced in the

Recommendations tab

in the new Google Adwords interface and you can choose to apply or dismiss them. Ad Suggestions in Google Adwords are variations of your existing ad copy that Google will recommend to use in an attempt to boost performance across your Search campaigns. The kicker is that depending on your account settings, Google Adwords may automatically apply these new rotations of ad copy after 14 days from you being notified.
This means that ad copy you haven't created, or necessarily have approved, could be active for your potential customers to see if your account is set to auto-apply ad suggestions.
Scared? Annoyed? In a state of panic? Have no fear, there is a way to have control over this. We'll explain everything you need to know as well as leave you with some actionable insight to apply to your own campaigns.
---
WTF is happening with Ad Suggestions in Adwords?
Here's Ed Leake to give you the lowdown on what's happening from the 29th April 2018 onwards…
So essentially, Google will use your existing ads and look to suggest other rotations of ad copy that you could look to implement in your account. If you aren't opted out of this, this could mean that after 14 days from the date you were notified of this new suggestion, you could see eligible ads in your account that you haven't created.
---
How are Ad Suggestions…suggested?
Google say that these ads will be created based on information from your existing ad copy; this could be headlines, descriptions, ad extensions and relevant content from your landing pages.
There will be a mixture of machine learning and human review used to create the ad copy initially. Google will also use signals from keyword to targeting to help optimise the ad copy.
A few key things to remember:
You are only able to control ad suggestions in the new Adwords experience
Your ad rotation settings must be set to 'Optimise' for ad suggestions to be surfaced

Ad

suggestions

are variation of existing content. Google will not create original content. Phew!
It only targets

ad

groups where there is potential for performance improvements.
Adwords will only provide 

ad

suggestions

for a small portion of

ad

groups, so you won't see changes in the vast majority of accounts — you may only see a few

ad 

suggestions

per account.
If any of the

ads

in the

ad

group have limited approval or have been disapproved,

ad

suggestions

will not be created for that 

ad

group.
You won't get more than 50 ads per week per account suggested.
---
Why are Google doing this?
The new Adwords experience is trying to be more "helpful"
I can see where this can be useful for some advertisers, but it could potentially put some at risk of getting in trouble. Most Agencies for example require sign off from the client on ad copy messaging. The client could be pretty pissed if they see that ads are running without being approved beforehand.
Adwords does seem to be positioning this update as 'Free Optimisation' and a way to 'Save Time' more than anything else.
Adwords trying to force "creative excellence" across all advertisers
Whilst this should be the case across all advertisers, I find it crazy when I dip into an account and see less than 3-4 rotations of Ad Copy. Come on people! Ad suggestions will allow Google, if they notice lazy advertisers having less than 3 to 4 rotations of ad copy, to create ads to help ensure your ad groups are working as hard as possible.
Research has shown that ad groups with 3 or more high-quality ads can get up to 5% to 15% more clicks or conversions than ad groups with only 1 ad, provided ad rotation has been optimised. The more ads that you provide, the more options that you'll have to show the ideal message for each user search. (Google Adwords Help, 2018)
Could you argue that Google are continuing to take more control over your performance?
We argued last year that the updates made to Google Analytics last year could spell the death of the role of an Analyst as we know it. I think the arguments made there are also valid for this product update. Essentially, it depends what way you look at it but overall I haven't heard too many advertisers looking forward to this update.
---
What control do you have over Ad Suggestions?
Don't worry, you can still take back control over what happens with these ad suggestions…for now.
You can edit, pause, remove suggested ads
You can also opt-out of the auto-applying of ad suggestions
You can apply or dismiss ad suggestions
You will be notified in Adwords and via email if ad suggestions have been auto-applied in your account
Advertisers can opt-out, at any time, from auto-apply settings
At the account level directly in the new AdWords experience (under Account Settings), or you can opt out accounts in bulk at the Account Manager level (MCC) by going to "Management" on the Accounts page.
You can get a detailed breakdown of what you need to do here.
Any new accounts created will be opted-in to the auto-apply feature by default, even for bulk opt-out accounts at Account Manager (MCC)
Google say that it's advertiser responsibility to opt-out new accounts.
---
What do you need to do?
Decide whether you can remain opted-in, or opt-out
This could differ on your situation. Are you agency side or client side? You may be more comfortable testing this if you manage your paid search activity in-house. If so, may be worth a test to see how effective the ad suggestions are at driving you better performance. If you are agency side, it's probably best that you ensure all of your accounts are opted-out for now.
Understand the policy exceptions
There are some exceptions depending on the vertical your business is in. For example, you won't be able to use this for gambling or pharma advertisers yet. Although who knows, this will probably change at some point as rules around Dynamic Search Ads have recently been loosened to these verticals.
There are also language exemptions here too, so make sure you are aware of these.
If you have opted-in to auto apply your ad suggestions, make sure you monitor the performance carefully
You'll be able to distinguish a 'suggested ad' from the rest of your ad copy as it will be labelled up in the 'Auto-applied ad suggestion' column in the Ads & Extensions tab in Adwords. It's important to note here though that if you manually approve an ad suggestion, the suggested ad will be labelled up as a text ad without the label.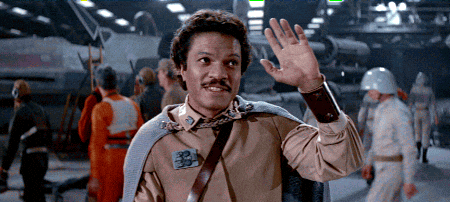 Latest posts by Dan Roberts
(see all)
---