Google Expanding Close Variant Matching For Exact Match
Google have announced that they are changing the way that

Exact Match keywords work

. "Over the coming months we're expanding close variant matching to include additional rewording and reordering for exact match keywords", (Inside Adwords, 2017). This means that Google may start to ignore word ordering and function words to determine whether an ad should be triggered by your Exact Match.
---
What's changing to Exact Match keyword targeting?
Rewording and ignoring function words
Words such as 'in', 'to', 'for', 'but', 'a', 'the' and other words will now be ignored to match with similar queries.
Function words will be the only words ignored, and this should only happen when it doesn't change the meaning or intent.
In it's announcement, Google gave the example that the "in" in "hotels in new york" can be safely ignored because it doesn't affect the meaning of the query. However, the "to" in "flights to new york" would not be ignored because a "flight from new york" isn't the same as the query "flight to new york".
Same meaning, different order
Exact Match will now match with queries that are reordered variations of your keywords.
However, it's again important to note here that keywords wont be reordered to match with a query if it changed the meaning of those keywords.
For example; The keyword [london to florida] won't match to "florida to london" because the destination is different.
---
Why make the change?
They are widening the net to capture more traffic
Google say that this is so we don't have to build lots of misspells and variations of our keyword lists. This change could mean your Exact Match keywords will pick up more traffic and impressions than previous.
Your Exact Match keywords are becoming "broader"
When Google announced in 2014 that Exact Match keywords would by default start to capture "close variant" queries, there was a worry that accounts could start to cannibalise through Exact vs Broad Match Modifier. I think it's safe to say that this is yet again one of the concerns for advertisers.
Broad Match Modifiers let you reach more people than Phrase Match, and gives you more control than Broad Match. Ads for this keyword may show on searches that contain the modified term (or close variations, but not synonyms), in any order.
Example:
If your Broad Match Modifier keyword was +nike +shoes +women, Google could capture traffic for "nike shoes for women". As you can see, under the announcement your Exact Match keywords could also capture traffic for "nike shoes for women" if your Exact Match keyword was [nike shoes women].
Of course, your Broad Match Modifier captures much more traffic than the new rules of Exact Match such as "womens nike shoes", "red nike shoes for women" etc. However there is no doubt that the lines between the 2 match types are blurring.
Google doesn't think that Function words always impact the intent behind a query
Google thinks it's doing advertisers a favour by reducing the amount of work that goes into keyword creation. But it's more likely to be a bit of a headache to manage things the way you want to if you have a particularly granular account structure.
Important Point
If you already have misspells and variations, Google says that they would still prefer to use those keywords identical to search queries.
More reliance on Machines
This change means that Google is forcing even more reliance on it's algorithms to make decisions for advertisers. By blurring the lines between keywords through "broader" keyword matching, Google is pushing us to rely more on it's machine learning to drive efficiencies.
---
What do you need to do?
There will no doubt be some teething issues at first. The main thing is to continue monitoring your accounts very carefully throughout the next few months, and look into the below in particular:
Audit your current keyword targeting
It's worth having a good look through your accounts to determine if you might run into any issues; particularly with your Broad Match Modifiers and keywords where the reordering of words causes problems.
More regular Search Query Reports
Continue regular SQRs to ensure nothing weird is happening, as well as to ensure that you have everything covered.
Make sure you have tight negatives across your campaigns – explore using them across your Exact Match keywords too.
All eyes on account performance
Monitor the stats of your Exact Match keywords more closely than ever! You should be looking at Impressions, Click Through Rate and Click in particular to see if there are any major changes.
Audit your Audiences
To give you more control in a world where Google are giving advertisers less, ensure that your Audience lists are up to scratch and have modifiers applied against them. This will make sure that you are still targeting the right users for your business goals.
Use

this

Brainlabs Custom Script
Take back control of your Exact Match keywords with this genius custom script from Brainlabs. To quote Daniel Gilbert…
It looks at the "close variant" search queries in active campaigns from the last 30 days. If a query doesn't precisely match the exact keyword, that query is added as an ad group negative. You can get an email with a list of the new negatives as well.
---
What does the future hold?
Death of the Keyword as we know it?
Over the past few years, commentators have been speculating about the "death of the keyword" in Paid Search advertising. Let's face it, this is ultimately way off into the future.
For me, I think this latest announcement (and the recommendations within it) is a hint into what the future holds for Google's ad strategy.
We are relying less and less on specific keyword targeting & structures as we move to a more programmatic world. It's less about targeting specific search terms, and more about targeting people through Audiences and Smart Bidding. We all know this. But could this update be another nail in the coffin for keywords (as we know them) in Paid Search.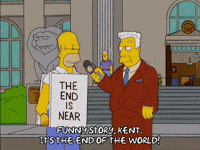 Latest posts by Dan Roberts
(see all)
---