New Adwords Editor V12.3 | Features To Do More In Less Time
The latest version of

Adwords Editor

is now available for download, titled V12.3. It has some pretty cool new features to help make life easier such as including search term reports, additional filter functions, and account level ad extensions. Wahoo!
---
What's different about the Adwords Editor update?
There are some real differences in this update that should make even the simplest tasks much easier to achieve at scale and with speed. You can also see how it's getting more and more integrated into the new Adwords interface. Will we see more frequent updates in the future when the old Adwords interface switches off?
Here's a summary of some of the key features. we think are particularly important.
Activation:
Account-level extension associations
Finally you can add ad extensions at account level, in addition to campaign and ad group level in this version of Adwords Editor.
Easily apply new Audience products such as interest categories and custom intent audiences
You can now add affinity and in-market audiences into Search and Shopping campaigns. Previously you could only do this with Display and Video campaigns. There was so much time wasted before when applying In-Market Audiences to each search campaign in your account. Sigh.
You can also add custom intent audiences to reach people that intent to make a purchase.
Make Edits in a CSV import
With the new update, you can now upload edits via a CSV import. All you need to do is specify 2 seperate columns for each field e.g. text ad headline and descriptions. One of these columns will hold the original value used for a lookup, and the other will hold the new value you wish to apply as an edit. Pretty cool huh?
You can then monitor your edits and previous ad performance using the 'version history for edited ads'.
Responsive Search Ads
Adwords Editor now supports this beta where you can upload multiple Short & Long Headlines, along with description lines to create a responsive search ad. Over time, Adwords will automatically test different combinations and learn which of these combinations perform the best.
Reporting:
Freezable Columns
Finally! in some views such as table data e.g. Campaign, Ad Group, Keyword etc. you can now scroll left to right with frozen columns to the left. So no longer will you have to keep scrolling from left to right and getting dizzy trying to keep track of changes.
Filter Functions
This gives the simple filter opportunities we currently have a powerful boost to find highly specific items in your Adwords account. Functions allow you to run queries on items that are contained within your filtered items…a dream within a dream.
You can find a breakdown of these functions here.
Search Terms Report
You can now view and download a search term report from Adwords Editor. This tool now allows you to add new keywords as well as negative keywords too. Super helpful!
There were also other updates around TrueView for Action, Shopping inventory filters, and faster policy reviews.
---
What does this mean for you?
Download the new Adwords Editor. Duh!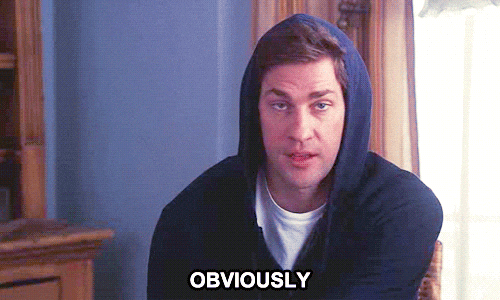 I know some people that wait for as long as possible until they have to download the new Adwords Editor. Let's face it, we don't like change. But seriously, this new Editor will make like much easier and you'll be able to do a lot more, at speed. Who doesn't want that?
You can start the download here.
Latest posts by Dan Roberts
(see all)
---