Subscribe with Google | An effort to keep publishers on side?
Subscribe with Google

has launched as a new initiative designed to help publishers drive conversions and engage existing subscribers across Google and the wider web.
According to Google, the solution will allow customers to use their Google account and payment methods linked to this to subscribe to news sites. This also means that users can stay logged in, retain their access to premium content, and can access that content across Google products.
---
Subscribe with Google is a new way to monetise content
There are three key objectives outlined for this initiative:
Elevate and strengthen quality journalism
Evolve business models to drive sustainable growth
Empower news organisations through technological innovation (AMP etc.)
Google has aimed to create a product that allows for easy sign-up, frictionless payment, and improved discovery of publisher content for potential subscribers. A similar service has been available in Google Play for years, but the difference here being that this is available via Search.
They have said that they don't see this new subscription service as a new revenue stream, but rumours have the % cut Google will take from a subscription between 5% to 15%. This hasn't been confirmed yet.
Easier to subscribe. Google removes the friction
Google recognises that trying to subscribe to news sites can be difficult. Most often you have to type in a Name, Email, Address, Credit Card details, you have to create a new password, blah blah blah. It's a frustrating experience. Now all you need to do is select a publisher you'd like to buy and press 'Subscribe', simple.
Now, you just need to sign in with Google to access the content. Google will then look after the billing, the secure payment methods, and ultimately your subscriptions can all be in one place.
Google will surface your subscriptions in the search results via a separate module
This means that Google will give preference to your news subscriptions in the search results for search queries that are news related. If you've subscribed to 'Miami Herald', you'll now start to see more of your favourite news site content in the search results for the search query in a separate module. It's important to note that this does not affect the search rankings of others, its simply another module Google will be adding in.
Other features of the program include a new News Consumer Insights dashboard
This will be built on top of Google Analytics to understand user engagement and use this insight to build better content.
---
Why has Subscribe with Google been introduced?
It's well known that News Organisations are struggling to monetise their digital content
Google has arguably been a big player in this demise by controlling the way it promotes content via it's products, as well as through having most of the control over advertising revenues. This program should help supplement advertising revenue for publishers..
Google needs news sites. Helping them produce quality content is in their interest
Let's remember Google's mission; to organise the world's information and make it universally accessible and useful. Without news sites helping to give people the latest information, there would be a big void in Google's mission statement and advertising revenue. People need to be able to access the latest news & updates, quicker than ever in the age of mobile and digital assistants.
Google & Facebook have come under big pressure recently to tackle "fake news"
Digital giants have come under great scrutiny in recent years, arguably creating a platform for misinformation to spread. Facebook have been focusing on helping news publishers work better with it's platform via subscriptions. Even Apple has recently bought Texture (news subscription service) as a last ditch effort to boost relations with news organisations. This program, as well as the $300 million investment into a series of programs to help support the industry, helps promote quality journalism.
---
What does Subscribe with Google mean for you?
AMP provides a huge opportunity for informational sites. Google wants more to adopt it. Are you using it?
AMP Stories was recently introduced. If this becomes successful for publishers, could they also look to monetise this in some way? Could this even help drive more subscriptions for publishers by getting new users to engage with your publisher content?
AMP stories are available for everyone to try on their websites. You can find out how to create your first AMP Story here.
Not using AMP for your website yet? Find out how to get started.
Does this limit the reader's scope to create a deeper bias towards certain points of view? Does this limit the level of critical thinking needed to make an informed opinion?
If Google is to prioritise your subscriptions' content in the search engine results page, does this create "blind spots" in your political views and points of view? Could this spread misinformation further? Let's remember that Google will always try to prioritise the authoritative content. One way to decide this is through the 'Subscribe with Google' program. There will be strict guidelines in place for participating, as there are already with Google News.
Google will always deny that it's responsibility isn't to tell users what's good information and what's not when it comes to breaking news. Instead it's there to give it's users the tools and information that they need to feel empowered to develop a more informed decision. It's a fine balance though, particularly when it comes to news.
Suspicious of Google's nice intentions? Is this just to woo the publishers & regulators?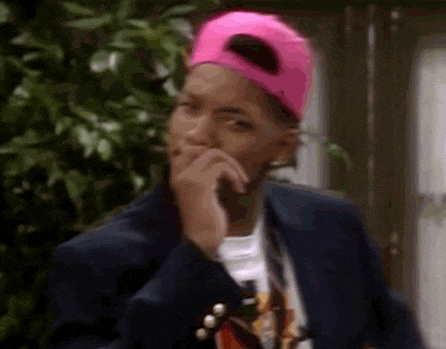 Are they in fact taking further control of traffic away from Publishers here by controlling the relationship almost entirely with the customer? Potentially, but Google has said that subscriber information will be turned over to the publisher. How much information though is unclear.
Google has always denied that it should be classed as a publisher (mostly for tax reasons), but does this make the already blurred lines even fuzzier?
Will this put off the regulators for a while? Potentially, but not for long. By showing that they are doing more to support publishers, does this help give the impression that Google/Facebook aren't as dominant in the marketplace as bodies think?
Look, you are probably right to be sceptical of Google's real intentions here. Ultimately, without a healthy & rich ecosystem of information Google suffers as it's relevance and value as a tool for answers decreases. It's definitely an objective to work closely with news organisations to ensure it has a stream of content to ensure it remains useful to it's customers. That way, it's advertising revenue isn't negatively impacted by the news organisations demise in being able to bring in enough revenue to support it's business.
Who wins here? Google, news organisations or users?
Probably all of the above. Google wins by protecting advertising revenue, publishers win by driving additional exposure & new subscriptions through different products, and the user wins by being able to find the information that they need.
It's starting with selected publishers first, but you can fill in a form to express interest in joining
Interested? Find out more here.
Latest posts by Dan Roberts
(see all)
---