Google EU Fine – It's More Than Just The Money
Google has been fined

$2.7/€2.42 billion

by the EU for favouring it's own comparison shopping service (Google Shopping) in the search results. This decision could change the way that Google operates it's services across Europe.
Is it just about the money? Is the EU trying to flex its muscle power? Has Google really abused it's market dominance in Europe? What does this mean for you? We explore the hubbub and tell you what we think below…
---
What is the Google EU Fine About?
The European Commission has fined Google €2.42 billion for breaching EU antitrust rules. Google has abused its market dominance as a search engine by giving an illegal advantage to another Google product, its comparison shopping service. (European Commission, 2017)
Around 90% of Google's revenue comes from advertising and since it's introduction in 2008 in Germany and the UK, Google Shopping has continued to grow and has been valuable for Google, advertisers, and it's users.
The EU competition authority believes that Google has distorted the search results to favour it's own Google Shopping service; which it argues damages rivals and consumers.  As a result, Google has demoted rival comparison shopping services in it's search results.
The EU believes that Google is guilty of abusing it's dominant market position in the search engine market to force their comparison shopping product onto users over competitor services.
---
What happens next?
Show me the money!
To be specific, the fine is €2,424,495,000 for which the EU believes that this takes into account the duration and gravity of the situation…
Changing the way it operates to comply
European officials are looking to force Google to alter how it operates in Europe to give rivals a better chance to compete. This could mean changing it's Google Shopping comparison service to meet the requirements or even more to comply with Competition Laws. More specifically, the EU have asked…
Google to comply with the simple principle of giving equal treatment to rival comparison shopping services and its own service: Google has to apply the same processes and methods to position and display rival comparison shopping services in Google's search results pages as it gives to its own comparison shopping service.
Google have 90 days to comply. If they don't then they are liable to pay up to 5% of the average daily worldwide turnover of Alphabet (Google's parent company).
Google is considering appealing
Google does have the right to appeal, but this could extend the case by another 5 to 10 years. Even if Google did choose to appeal, then it will still need to provide proof that it has stopped what the court deems is "illegal" practices within 90 days.
---
What do we think?
Is the EU seeing 'Search' as an essential part of everyday life?
It seems so. Google Search is becoming deeply ingrained into everyday life and this feels uncomfortable for the EU (not just because it's an American company with up to 90% market share in some EU countries) because of the power this responsibility brings both morally and economically.
It could mean competitors have the chance to compete with Google on their own platform
The EU has demanded that rival comparison shopping engines should have equal treatment to Google's own service. But why should it?
Doesn't this then risk damaging Google's main priority; being useful and relevant to the user. Isn't this just further manipulating the search results, therefore creating more inequalities within Google Search and less relevance to the user? No wonder Google doesn't like it; less useful to the user means that users will look elsewhere.
This means that EU companies could see a more level playing field, allowing them to compete more effectively with Google on Google products.
Some argue that Google Shopping, in essence, already gives a level playing field. The 'Shopping' tab gives users the functionality and options to shop around and make decisions for themselves on what to purchase.
On the flipside, others argue that the 'Buy Now' button added into Google Shopping would give Google the upper-hand; forcing the power away from the retailers themselves as they will see less of the traffic to their own websites. There is no need to even leave Google anymore, not even to purchase the products you want in Google Shopping by using 'Buy Now'.
Google is being forced to be more transparent with it's algorithms
Over recent years, Google's announcements to algorithm updates has been few and far between. In a world where we are relying on machine learning and artificial intelligence to deliver us the answers we need, the communication of updates has become murky. Updates to the algorithms are more frequent in this world, instead of one or two big updates a year. Instead of this being communicated regularly, we hardly get anything anymore.
Google does need to be more transparent in this new world to it's advertisers and users though; but it faces fierce competition, hence why it's being secretive. That being said, if they were more transparent then surely it would be like Colonel Sanders giving away his secret recipe to his Kentucky Fried Chicken. Mmmmm chicken.
Google probably has abused it's power a little, but we use it more than ever. Who's to blame?
Is it just a case of supply and demand; we want more from Google so we get more?
Google's dominance in the market has grown because we use it and need it more than ever. It's become so essential to so many people by being so relevant to give users the answer's they are looking for across all of it's products. Damn it for being so useful.
Whether it's on your Android phone, asking your Google Home device to play a YouTube video, or looking for translations on Google Translate; Google will look to give you the right answer and make money out of it where possible. Putting it's services right at the top of the page ensures that you stay on Google. You've got to admit, it's pretty damn genius.
Has Google knowingly abused it's power to only show us it's products, therefore forced the demand to supply?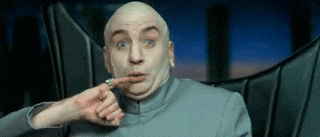 Back in January the Wall Street Journal had data to prove that Google was buying millions of it's own ads and displaying it's own products above search results over other advertisers in auction (Recode has a breakdown of this). This was for products that ranged from Google Home to Android Watches. Recode (2017) has stated that 98% of searches for watches in the test were topped with Android smartwatch ads.
This was allegedly forcing advertiser costs up as they were competing in auctions they had no chance of beating Google on. Win-Win for Google.
Is not having other comparison shopping engines in Shopping that damaging to consumers? Or is this ruling more damaging?
The ruling is probably more damaging to consumers.
Google gives every retailer the opportunity to be in the right place at the right time if their Product Feeds and campaign setups are correct. Just because certain retailers aren't in that space doesn't mean that Google should be punished for it.
In their response to the accusations, this week Google said that…
"When you use Google to search for products, we try to give you what you're looking for. Our ability to do that well isn't favoring ourselves, or any particular site or seller — it's the result of hard work and constant innovation, based on user feedback." Kent Walker, Google's Chief Counsel
The consumer will be the one to lose out here. If other comparison shopping engines become prevelant in the Google Shopping results, then they will have to go through so many 3rd parties to get to a conversion!
Why should Google be forced to manipulate it's comparison shopping search results to help favour it's competitors?
Let's remember that Google is a business at the end of the day, so why should it promote Amazon or eBay services more than it's own? Isn't that a bit like Apple selling Samsung phones in it's own store windows?
If Amazon (as an example) really had an issue with Google's dominance, wouldn't they be more aggressive on Google Shopping to help claw back this lost share? We reported back in January that Amazon were already testing Google Shopping, so they have had a flavour of what this could be like for them. Yes, it would probably be a little humiliating but they are already testing this anyway so it can't be any more so can it?
Kent Walker also cited on the Google Blog on Tuesday that Amazon is a "formidable competitor" in the shopping space; words which are chosen to counter accusations of Google's monopolistic practices. Amazon are just as powerful (if not more so) in this space.
This now paves the way for future cases against Google
The European Commission in their Press Release this week outlined other cases that they have open with Google which relate to their Android Operating System and Adsense. Could this open up further cases against other Google products such as Maps or Images? Google have also faced anti trust cases in Brazil as well as South Korea.
Has the EU killed off innovation from big companies?
Perhaps. It will no doubt make big companies way more conscious about how they change their services to user experiences and to ultimately benefit their customers. There will need to be further caution when doing so.
---
What does this mean for you?
It's a little too early to tell without knowing Google's response to this
Will they appeal? Will they give in an change it's Google Shopping product within the 90 day timeframe? I'm sure that we will find out in the next few weeks; well, definitely within 90 days of the announcement.
Is now the time to try alternative comparison shopping services?
Again, it's probably too soon without knowing the full details of what Google plans to do with it's Google Shopping product to give a definitive answer. However, I think it's always good to try and find new and incremental traffic for you and your business. With Google Shopping and Google Text Ads becoming ever more saturated by increased competition, is now the time to try pushing alternatives through Amazon, eBay, or Bing Shopping?
If Google is forced to have a more equal share for competitor comparison shopping engines in the search results pages, then having your products across each of the key players probably isn't a bad thing.
Whatever the change to the Google Search Engine Results Page, it will no doubt affect your performance longer term
Since 2008, Google Shopping has grown to become a big part of retailers' paid search strategies on Google. Any changes to how Google Shopping currently looks and works could have a big effect on retailers who rely on the product heavily to drive sales and revenue.
Could Google could move the Google Shopping results somewhere else in the page? Could it place more of a focus on the 'Shopping' tab instead of directly in the Search Results Page? Will Google somehow look to incorporate more direct competitor results in it's comparison shopping service?
Whatever the outcome, I don't see the EU backing down from this. So something has to change.
---
What are your thoughts? Join the debate below
Latest posts by Dan Roberts
(see all)
---