Bitesize hubbub: Maximize Conversions, $1.17 Billion Fines by EU for Google
Welcome to the latest 'Bitesize hubbub'; small chunks of the latest Paid Search & SEM News, with a few top tips and actionable insight. Enjoy!
---
The hubbub this week:
Google adds 'Maximise Conversions' as an Automated Bid Strategy in Adwords

Google to be fined $1.17 Billion by the EU for "search market abuses"
Scroll down to find all the bitesize hubbub you need!
---
1. Google adds 'Maximise Conversions' as an Automated Bid Strategy in Adwords
Search Engine Land – Google adds Maximise conversions automated strategy in Adwords
Google Inside Adwords – Maximise Conversions with Smart Bidding
Search Engine Roundtable – Google Adwords New Maximise Conversions Smart Bidding
What is the 'Maximise Conversions' Smart Bidding Strategy?
Maximize Conversions: a new Smart Bidding strategy that automatically sets the right bid for each auction to help get you the most conversions within your daily budget. (Inside Adwords, 2017)
In essence, it's a smart bidding option in Google Adwords that will look to drive as many conversions for you as possible within your campaign daily budget.
How does it work?
By opting into the bid strategy, Google will factor in signals such as historical data, time of day, browser, operating system, remarketing lists, device and more. Google will adjust bids in every ad auction (also known as "auction-time bidding" to spend your daily budget in pursuit of maximising your conversions.
How do you implement it?
It's super easy.
New Adwords Interface:
Just go to your campaign settings in Adwords, go to 'Bidding' and click on 'Maximise Conversions' under 'Select Your Bid Strategy'.
Old Adwords Interface:
Go to your campaign settings, scroll down to where it says 'Bid Strategy', press Edit and then drop down the automated bid strategy options to find 'Maximise Conversions'.
What do you need to look out for?
Before you opt in, you need to make sure you are ready.
Top Tips
Adwords conversion tracking needs to be set up. Might be worth double checking your set up is correct before you pursue.
Ensure Campaigns have to have their own budget. You can't use it if you have Shared Budgets across your campaigns.
Google will look to spend your daily budget. Make sure that you are ready for the inevitable increase in spend. It should stay within your daily budget though.
Try it on your Generic and Competitor campaigns. This will help make them more efficient in every ad auction.
Keep your eyes peeled on an in-depth dive into this new bidding strategy on PPC hubbub (ppchubbub.com)
---
2. Google to be fined $1.17 Billion by the EU for "search market abuses"
New York Times – Google called harmful to Europe's market (video)
That's right, the European Commission's decision on the 7 year court case looks set finalise before August.
What is the case about?
The EU competition authority has accused Google of distorting the search results to favour it's own Google Shopping service; which it argues damages rivals and consumers. Basically, the EU believes that Google has abused it's dominant market position in the search engine market.
What could happen?
Big Fines
The fines are pretty hefty. It could be capped up to 10% of Google Parent company Alphabet's revenue from last year (it made €80 billion in Revenue last year) and up to 30% of the Google Shopping revenues multiplied by the number of years of it's alleged abuse. Yikes!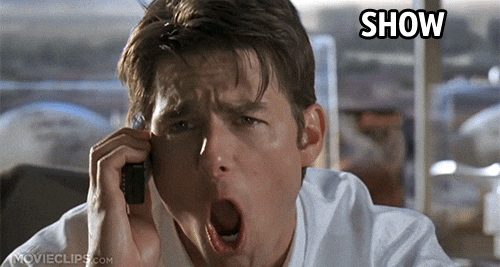 Changing the way it operates to comply
As well as the fine, it's said that European officials could even force Google to alter how it operates in Europe to give rivals a better chance to compete. This could mean changing it's Google Shopping comparison service to meet the requirements or even more to comply with Competition Laws.
What do we think?
Is the EU seeing Search as an essential service?
Search is so essential to everyday life that Google are abusing their power in the market, according to the EU commission. For Search Engines, the rise of Mobile and the Internet of Things has only fed it's growth. Google is now a part of everyday life and that feels uncomfortable for the EU, not just because it's an American company but because of the power this responsibility brings (both morally and economically).
Google have become so essential to so many people by being so relevant to give users the answer's they are looking for across all of it's products.
It could mean competitors have the chance to compete with Google on their own platforms
This means that EU companies in particular would see a more level playing field, allowing them to compete more effectively with Google on Google products.
Some argue that Google Shopping, in essence, already does this. It gives users the functionality and options to shop around and make decisions for themselves. Others argue that the 'Buy Now' button added into Google Shopping would give Google the upper-hand. This will make it easier to buy Google products on Google as other suppliers will take longer to set up the functionality.
Google probably has abused it's power, but we use it more than ever. Who's to blame?
Is it just a case of supply and demand; we want more from Google so we get more? Or has Google knowingly abused it's power to only show us Google products, therefore forced the demand to supply?
Google's dominance in the market has grown because we use it more than ever. Whether it's on your Android phone, asking your Google Home device to play a YouTube video, or looking for translations on Google Translate; Google will look to give you the right answer and make money out of it where possible. You've got to admit, it's pretty damn genius.
Back in January the Wall Street Journal had data to prove that Google was buying millions of it's own ads and displaying it's own products above search results over other advertisers in auction (Recode has a breakdown of this). This was for products that ranged from Google Home to Android Watches. Recode (2017) has stated that 98% of searches for watches in the test were topped with Android smartwatch ads.
This was obviously forcing advertiser costs up as they were competing in auctions they had no chance of beating Google on.
What are your thoughts?
Latest posts by Search Engine Hubbub
(see all)
---