DoubleClick Search enables adaptive remarketing
Adaptive remarketing from DoubleClick Search will allow you to automatically find opportunities to reconnect with your customer base. It does this by applying or removing your 

'remarketing targets'

 at campaign or ad group level when conversion rates are better or worse than the rest of your campaign performance. DoubleClick can also update the bid adjustments for these remarketing targets to improve your results.
Essentially, adaptive remarketing will help you manage your remarketing and campaign performance by continuously building on and optimising your Audience strategy.
---
Adaptive Remarketing helps you get more from your remarketing lists
When a remarketing list is applied to a campaign or ad group, DoubleClick Search calls this a 'remarketing target'. These remarketing targets in DoubleClick can be used on your Search campaigns to retarget potential customers who are searching for your products and/or services.
DoubleClick Search can now automatically create or amend retargeting targets in your campaign or ad groups, as well as set bid adjustments if you have applied a conversion goal or are using bid strategies.
This is known as adaptive remarketing.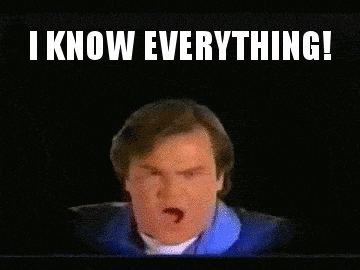 How does adaptive remarketing work?
DoubleClick Search (DS) is constantly evaluates and re-evaluates your remarketing lists and will work out whether there is a significant difference in conversions and performance with these lists versus your wider campaign/ad group activity. DS will then work to set or recommend bid adjustments for these targets, as well as applying remarketing targets to your campaigns/ad groups if needed.
DS can also remove remarketing targets if it feels as though there is no longer a significant difference between your remarketing list and wider campaign/ad group performance.
DoubleClick gives the following use case…
For example, let's say you're a travel advertiser with a campaign for vacations in Chicago. You know you're reaching people who've shown interest in traveling to Chicago, however you might not realize that conversion rates for Chicago may be higher for audiences who've previously shown interest in other cities.
In this case, DoubleClick may automatically add in more remarketing targets into your Campaign or Ad Group to help your performance.
---
What does this mean for you?
Easier management. Adaptive remarketing is great for HUGE account setups by ensuring any gaps are plugged
If you have ad group level remarketing targets, then it could quite easily become difficult to manage all of the audience lists you have. With this tool, you can help ensure that all of your ad groups have remarketing lists applied and that you have an audience strategy that is working across your whole account.
Top Tip
DoubleClick Search will also enable you to automatically subdivide your geo targeting in a similar vein to adaptive remarketing. You can find out more about adaptive geo targets in the DoubleClick Search Help section.
Google continues to push us into the 'Age of Machine Learning' throughout all of it's products. DoubleClick is getting even better at this
DoubleClick's power as management platform for advertisers continues to grow. The products and speed to launching these products has increased dramatically over the past 12 months, and this looks set to continue.
We are seeing a deeper integration with Adwords this year which will ensure that it's position as (arguably) the best campaign management tool continues to be strengthened.
Having further control over Audiences helps to push advertisers to the point where Google and it's tools will have huge control over your advertising activity and spends.
If you aren't using artificial intelligence to help you manage and optimise your campaigns, you could get left behind.
---
Top things to remember about Adaptive Remarketing in DoubleClick
This feature doesn't auto-create remarketing lists. Instead it auto-generates remarketing targets in DoubleClick. Key difference here.
You must already have the remarketing list created in Adwords.

Ensure these are synced with DoubleClick.
Understand your structure
Understand which level your current remarketing lists are applied. You can't have audiences applied at both campaign and ad group level, it has to be one or the other.

To get the best out of the power of DoubleClick, utilise ad group level remarketing lists. It means that you have more options to re-evaluate and reset bid adjustments.

You can only use them on the following campaign types;

Manual campaigns
Shopping campaigns
Mobile app install campaigns
Bidding
You have to be opted into a smart bidding or conversion goal.
If you want DS to use a bid strategy's goal to auto-generate remarketing targets, you have to ensure that the bid strategy is applied at campaign level rather than ad group level.
Other
You must have Auto-tagging enabled in Adwords.
Latest posts by Dan Roberts
(see all)
---