Google introduces Shopping Actions with a pay-per-sale model
Earlier this year

we predicted that 2018 could see the introduction of a Pay-Per-Action model

when it comes to advertising with Voice Search through Voice Shopping. Google have now introduced Shopping Actions along with a Pay-Per-Sale model, meaning that you only pay when a sale actually takes place.
Shopping Actions

can give customers an easy way to find and shop for your products on the Google Assistant and Search (including

Google Express

) through a universal cart. This is available whether you are on a desktop, mobile or on your Google Home device.
Why have Google introduced Shopping Actions and what does this mean for you? As usual, Dan Roberts will explore the hubbub and leave you with actionable insight for your own paid search activity.
---
What is the Shopping Actions program?
Shopping Actions is a program that spans across Google's product search, mobile shopping, cross-device transactions and voice search initiatives. Here, Google is investing heavily into it's Machine Learning, AI and natural language targeting capabilities to offer customers an easy hands-free shopping experience in the age of assistance.
Essentially, the program will allow advertisers to do three things;
Advertise on new platforms such as the Google Assistant with

Voice Shopping

Allow your customers to shop effortlessly on Google

Shareable Shopping List
Universal Shopping Cart
Instant Checkout with saved payment details

Focus on understanding customers better with purchase history information

Makes re-ordering easy
Personalised recommendations & basket building through surfacing products via Machine Learning and AI
Shopping Actions will use a pay-per-sale model and will serve an ad within the sponsored shopping unit on search/the Google Shopping tab. As yet, the cut or percentage that Google will take is unclear but will no doubt be surfaced in the next few weeks. This move though does reflect how Amazon's cost structure works.
---
Why have Google introduced Shopping Actions?
The focus is to stop the trend of Google searches ending in an Amazon purchase
Google has seen product searches on Mobile such as "where to buy" grow +86% over the past 2 years. The default for most potential customers seems to be to utilise Google in the research phase and then purchase the product on Amazon. Not ideal for advertisers, and therefore Google. Yes Google Shopping can work well for advertisers, but there is no denying there is a gap here that's being exploited by Amazon.
One of the reasons for this could be the fact that Amazon have made it so easy for customers to buy on it's platform through it's smooth checkout processes. Google look to have got a solution for this.
Creates a smoother journey to purchase across Google's Products & Ecosystem 
With this new update, you can start a shopping list via your Google Home device whilst cooking and finish the purchase via your Desktop of Mobile. It's further connecting Google's devices to make them more useful for it's users. Adding saved payment detail options is the final piece of the jigsaw.
Google will finally be able to understand your purchase history and deliver you personalised results
Having this information would allow for more personalised recommendations to be surfaced. Google say that they will use this information to recognise and surface relevant products to potential customers. For example, if they know that the user regularly purchase items from Target or Walmart, they will be more likely to surface products from the same retailers to purchase.
In the future, could be then use this information to create more strategic targeting options across Google's other products such as YouTube etc?
---
What do Shopping Actions mean for you?
Google have seen some really good results for advertisers
Increases in total conversions, at a lower cost when compared to running Shopping ads alone.
+30% increase in basket size on average.
Customers spent more with the group of merchants that participated in the easy checkout system in the 4 month period post testing.
If Google are going to use your purchase history to retarget relevant products via Voice Shopping for selected Brands, what does this mean for late adopters to the Shopping Actions program?
Early adopters for the Shopping Actions program look set to benefit most from this. They'll have had a longer time testing the product, Google will therefore have more data to make smarter decisions. If Google can see that more purchases have come from selected advertisers then Google will be more likely to surface products from those selected advertisers. This means a few things;
You'll have to work harder to snatch the customer away from these selected advertisers via Google Search. If you can get your products onto a user's Shopping List, you could be in for a good chance of winning via Voice Shopping.
Adopt the Shopping Actions program as early as you can.
Be ready, or lose out. This is your chance to take a slice of the lucrative paid voice search market.
Is Voice Shopping being positioned more for re-engaging with your customers rather than trying to find new ones?
For now it certainly feels that way. Voice Shopping via your Digital Assistant is definitely much friendlier towards re-ordering products you have previously purchased, for example regular grocery items. Voice-activated Smart Speakers such as Google Home or Amazon Echo currently lack the visual elements needed for someone earlier on in the customer journey to purchasing a product. Although this could change with the introduction of digital assistants with Smart Displays.
As well as this, Google will be linking users to advertiser loyalty programs which will give customers additional incentives to stay.
Google looks to give more control to advertisers of their customer base when compared to advertising on Amazon
For businesses, there does seem to be a feeling that the Shopping Actions program can give advertisers more control over their customers when compared to advertising on Amazon.
"Brands are looking at Google as the enemy of the enemy and that makes Google their friend," said Guru Hariharan, CEO of retail technology firm Boomerang Commerce, referring to the competition between Amazon and chains like Walmart and Target (Reuters, 2018).
That being said, advertisers are at the mercy of Google's machine learning and AI when advertising on smart speakers under this program. We won't have much control over which products are surfaced via voice shopping.
However this places a deeper importance on your wider Search strategy further up the funnel which could benefit the advertiser in the longer term by ensuring that new customers turn into returning customers through a solid remarketing strategy.
Should Amazon be quivering in their boots?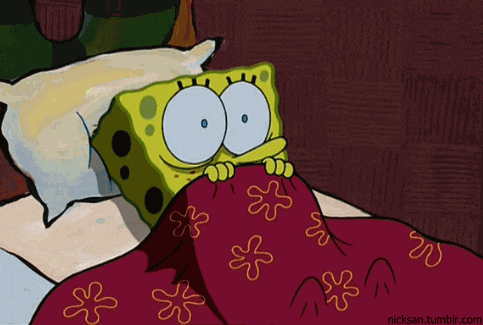 Google are definitely flexing their muscles here; utilising their dominance in the search space to attempt to plug the gaps that may have existed in the customer journey to a purchase. Yes, Amazon should be a little scared but it's still early days yet. Amazon are still seeing substantial growth in it's advertising offering, so I wouldn't write them off just yet!
Possibly. There were always concerns about implementing this on a big enough scale to make a positive impact for advertisers and Google. The idea is to make it easier to buy online by giving customers a single shopping cart across the Google eco-system, a definite plus for both advertisers and customers.
Could there be a place for Google Purchases in other verticals such as Travel where the Google Shopping ad format isn't possible? It would be a great ad extension to utilise alongside the Text Ad.
What does a pay-per-sale model mean?
The details for this are currently not clear, but it reaffirms the fact that Google are moving evermore towards a pay-per-action model with their advertising services. Question marks remain around how sales will be tracked effectively.
It's currently only available in the US
Great for those in the US. You'll need to register your interest here.
For others around the world, you'll have to wait a little bit longer. No doubt to the end of the year, hopefully before the Christmas period though. Wouldn't that be great?!
Latest posts by Dan Roberts
(see all)
---