Voicing an Opinion: The Future of Paid Voice Search
2018 will be the year for Voice Search. Move over Smartphones, the big battle will now be on digital assistants and voice-activated smart speakers such as Google Home or Amazon Echo.
The first quarter of 2017 show sales reach a high of

17.1m worldwide

, and the holiday season saw a further 16.1m smart speakers shipped.

The growth is huge

. So what does this revolution mean for Paid Voice Search?
---
What's the problem with Paid Voice Search?
It's personal. There's a potential to erode user trust
There's something about Voice Search that makes it more personal and trustworthy. The digital assistant has the potential to know everything about us; from previous purchases to our favourite colour. These things are personal, and when this is combined with voice interaction that makes it feel more human.
It's quite easy to damage this bond with an annoying pop up or a misplaced ad. I mean, just look at what happened when reports surfaced last year that Google slipped in an ad for the new Beauty and the Beast movie.
The technology is still relatively in it's infancy and can easily be disposed of, which will stifle the growth for the industry. The risk is too big.
People don't want to listen through ads to get to their answers
Most voice searches on these devices tend to be for convenience and speed. As a result, the answers you'd expect would be trustworthy, punchy and authoritative.
How annoying would it be to have a misplaced ad as part of the answer your assistant gives you! You'd probably think twice about asking your assistant the same question again right?
Here comes the problem for Google. You can't just copy and paste the current default mode for monetizing search engines (ie a search term is entered with both paid search and organic results), particularly if the answers needed are complex.
To get the best out of these, you really need to have all your technology by the same brand. You need to stay within the same ecosystem
This is another problem, not juts for Paid Voice Search but for 'the internet of things' as a whole.
We now move from device to device more than ever before. Outside of home we use Voice Search on our Smartphones, Car, Headphones or Smart Watches. At home, we could use our Desktops or Tablets or smart devices such as Voice-Activated Smart Speakers. To make the most out of the technology available to us, we have to be brand loyal.
To bridge this gap, the big players have put their assistant software into different brands' devices through partnerships. Google now claim to have their digital assistant in over 400 million devices and have recently announced new partnerships with the likes of Kia, Sony, Jaybird and more.
Google have partnered up with Walmart, and Amazon & Microsoft are partnering to allow their digital assistants (Alexa and Cortana) to talk to each other (more here). But currently, you only really get the best out of these assistants if you are using Google or Amazon products exclusively with their respective Google Assistant or Amazon Echo devices.
There isn't an overarching network currently tying all of these different products from different brands together. Wouldn't that be great?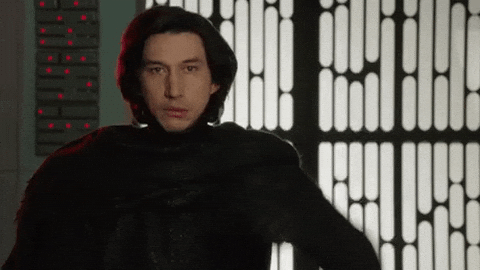 But with more devices and choice available (even within the same ecosystem), it throws another hurdle into effective Cross-Device Measurement and Attribution models. 
Where are the visual elements?
Some searches are best answered with visuals. For example, would you currently trust your smart speaker to order you a 'red dress' you haven't seen? Eventually, they may learn what you like and you could very well trust your digital assistant to order such items for you. In the short term though, your Mobile is most likely the device that will give you the visual elements that Voice Search lacks.
Unless of course you have an Amazon Echo Show which does have a screen. There are now rumours circulating that Google are working on their own version. Could we see smart speakers with projectors or AR capabilities in the future?
Today Google announced the Google Assistant integration with Smart Displays:
Voice Search is great for repeat purchases. But what if I don't know what I want?
There's a real need to understand where Voice Search sits in a customer journey. If you are going to purchase an item via your digital assistant, it's most likely going to be a small repeat purchase right? But what if I don't know what I want?
For me, if i'm going to purchase an item via a smart speaker I would already know what Brand i'll turn to. Therefore focusing on your Brand in 2018 has to be a big focus.
Lack of Data. There's a reason why Google slashed the prices of their Smart Speakers this holiday; they need home penetration & more data
Google are way behind Amazon in this space. If they get more people to adopt their product, they'll be able to get more data. The problem that Google has at the moment is that Voice Search is only now starting to lose the stigma it once had, the technology is still relatively in it's infancy. This means, there's not enough data to make smarter decisions on the future of Search as a whole.
This is what Google do; Search is their thing! They can't back down to competitors such as Amazon. By slashing their prices, they can sell more and get more data to better understand the revolution.
Pushing from search revolution to a quicker evolution
The higher the adoption into our homes, the more normal it becomes. As Smart Home Devices become the norm in households, we'll become more accustomed to interacting with them. If we become more accustomed to them, then we'll use them more and more. Through using them more, there's every chance that we will become more conversational. If we're more natural and conversational with our language, this means more data. If we give them more data, the answers we get will be more relevant and the deeper ingrained the assistants become into our lives.
Once they become an integral part of our lives, the harder it is to let go of them.
You can see how deeper penetration into people's homes will continue to be key for Google. The increase in device sales speeds up the rate of evolution with how we converse with these devices. If we further understand how people communicate with their devices, this could give us a better understanding as to where Paid Voice Search might fit into the smart device's answers. It's a race to monetise voice search through advertising.
This is where the opportunity could arise for Paid Voice Search.
---
What are the implications for Paid Voice Search?
Everyone is still trying to work out how it will play out. Is there a need for Paid Voice Search? Where would it sit within the results? What will it look (or sound) like? So many unknowns. The key for the big players at the moment is to get as many of their devices into homes as possible, make them a part of day to day life, gather as much data as possible, and then work out the solution.
Where does Voice Search sit in the

customer journey

?
There is a real need to fully understand where Voice Search sits within a customer journey. The queries asked tend to be hyper local or relevant to a particular brand. There is a need to understand where this fits in your marketing strategy, if Paid Voice Search Ads are to become a reality.
There's encouraging signs for Paid advertising in Voice Search
From Google's research, there does appear to be a need and a want form users to have promotions or deals given to them through their voice-activated speakers. Encouraging for those in Paid Media.
If Voice Search is more conversational, will keyword targeting work? What about a Pay-Per-Action model?
The way that people are currently asking questions and receiving answers is still in it's infancy. This will evolve. As consumers become more attached to their devices, the questions we ask will be more complex and the answers we require will need to be more in-depth. The language used with voice-activated speakers is different to how we may type our questions into Google Search via another device.
For example, whilst using your Google Home you might as "OK Google, tell me where the nearest supermarket is". But if you carried out the same search on your Mobile, you may just look for 'nearest supermarket'. Does this mean that we would need to tailor our keyword targeting specifically to Voice Search if Paid Voice Search was to become available? Will it require specific campaign types and ad formats?
Google have recently introduced a new way to talk about the "things" it's assistant does; they call them 'Actions'. Could we be soon talking about a Pay-Per-Action model?
Do the fundamentals of Paid Search as we know it have to change?
The PPC model as it currently stands is old and it's due for some disruption. 2017 showed us a glimpse of what Google has to offer, so can we expect more this year? Some have argued that we need to move away from a Pay Per Click model to a Pay Per Command model.
Let's face it, Google aren't just going to damage $70bn of their Revenue on this. They'll need to find a way to make it work and they'll only do it when they are really ready.

Find more statistics at Statista
Is the future closer than we think?
It's been reported that Amazon have approached some big consumer brands about ads on Alexa. Amazon have denied the reports but the hubbub around it suggests that this could be a possibility in the near future.
Amazon has big plans for Alexa ads in 2018 from CNBC.
---
What do you need to do to prepare for Paid Voice Search?
Focus on your Brand
You are going to need to be front of mind for the product or service you offer. You need to focus on building your brand, so invest into both your online and offline channels strategically to do so. Make sure that you own the industry your are in. This means that when users come to ask their voice-activated speakers a question, you'll already be in their minds.
Understand your Remarketing Strategy
So that you don't lose customers in Voice Search, ensure that you have a remarketing strategy in place. Repeat purchases are high via Alexa, so could Google eventually allow us to use Paid Voice Search to retarget our existing customers? This could be where Paid Voice Search could start. Make sure you are ready for when it becomes available!
Structure your Website and SEO properly
For the short term, your organic results are going to be the best option of becoming a part of the digital assistant's answer. Structuring your website and SEO efforts for Voice Search is important. Google recently published some Search Quality Guidelines for you to follow.
Focus on Local and being hyper targeted
Make sure you are covering these keywords and utilise Location Extensions. Ads that are hyper relevant and targeted to local search queries could win in an auction that is more focused on giving users the right answers.
Be Smart with your bidding
Utilise Google or Doubleclick smart bidding to ensure that your paid search activity is targeting the moments that matter most. Here's a guide for you to download on the different smart bidding options for Paid Search.
Test your Mobile Website
Ensure that your Mobile site follows all best practice. You can test your site here. If there are gaps, make sure you get them fixed!
---
This is a new world for Voice Search. We've had them on our Mobile devices for a while now through Digital Assistants, but 2018 is where the battle will start to try to find solutions for advertisers via voice-activated smart speakers.
Will there be a

limit to their growth

? Will they take over the world? 2018 is already proving to be an exciting year…
Latest posts by Dan Roberts
(see all)
---